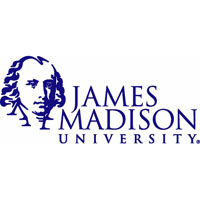 Twenty teachers from around Virginia will get hands-on instruction on cutting-edge cybersecurity education tools and methodsJuly 27-31 at James Madison University.
The weeklong boot camp, hosted by JMU's department of computer science and coordinated through Virginia's Secretary of Technology Office, will take place on the JMU campus east of Interstate 81 and will cover topics such as cryptography, vulnerability scanning, web and database hacking, intrusions detection systems and malware defense.
The sessions, led by four JMU faculty members and three students from the College of Integrated Science and Engineering, will provide a balanced mix of theory-based classroom instruction and hands-on exercises that will bring theory to practice.
Rick Howard, chief security officer at Palo Alto Networks, a leading network security firm, will give a keynote address. A graduate of the U.S. Military Academy at West Point, Howard has managed network security at the most senior levels in the U.S. Army and the private sector.
"This boot camp showcases JMU's vision to be the engaged university, and by educating high school teachers, ensures hundreds of Virginia students are exposed to one of the most in-demand career fields," said Dr. Yvonne Harris, vice provost of research and scholarship at JMU and part of the boot camp planning team.
JMU has been a leader in cybersecurity and information assurance education for more than two decades.  One of the original seven Centers of Academic Excellence in Cyber Defense Education, JMU was recently re-designated as such by the National Security Agency and Department of Homeland Security through 2020. Students at the undergraduate level can earn a number of security certificates, including CNSSI 4011, 4012, 4013, 4014 and 4015.  Graduate students can earn a master's degree in computer science with a concentration in either information security or digital forensics.