Local
Jewelry loans overview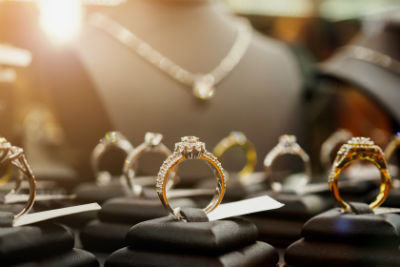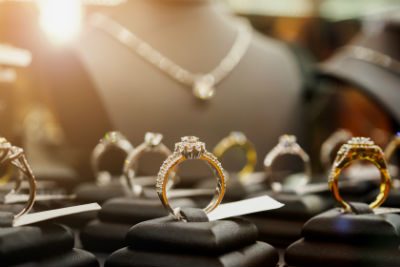 Collateral is an asset that secures a loan and is often required when a lender wants to be assured that they won't lose money. While there are many forms of collateral, such as automobiles and equity on a home, jewelry can serve as a form of collateral for loans. These loans can be great options if you need fast cash and have jewelry you're comfortable using as collateral.
Why Choose Diamond Banque Over Traditional Banks
A jewelry loan typically is an unsecured loan that has a lower interest rate than a bank loan. Additionally, banks are less likely to provide a loan for a lower amount, so the piece of jewelry would have to have a high value before they consider a loan. However, a jewelry lender would be much more willing to lend a lower amount. Jewelry loans do not require a credit check and if you don't pay back the loan the jewelry goes out for sale without affecting your credit score.
At Diamond Banque, we won't run a credit report and we will be able to walk you through the process of how we evaluate your items to determine the amount of the loan. We can do this much more quickly than it takes filling out paperwork and waiting for approval at a traditional bank.
How A Jewelry or Collateral Loan Work
You will be asked to show a state-issued ID or another official ID. Then we will evaluate your jewelry based on a few factors, such as how much precious metals weigh, if the item is rare and able to be sold and if it's from a well-known designer or brand. You are under no obligation to accept our offer but you are more than welcome and even encouraged to ask questions. If you accept then the items are secured in our safe until you can pick them up or, in the event that you do not, they are put on the display floor to be sold.
All jewelry lenders are regulated by the City of Bellevue and the State of Washington, the latter strictly setting the interest rate on all loans. Our loans are for 90 days and can be extended if the interest accrued from the previous 90-day period has been paid.
Kinds of Jewelry That Can Be Used In a Collateral Loan
Jewelry from popular brands such as Hublot, Rolex, IWC, Cartier, Patek Philippe Tiffany and Co., David Yurman and Harry Winston are all acceptable forms of collateral. Below is a non-exhaustive list to serve as a guide to what is typically accepted as collateral:
Rare Jewelry:  Vintage and estate jewelry as well as family heirlooms are all accepted as forms of collateral.
Precious Metals:  Gold, silver, and platinum are accepted in various forms, including bullion coins.
Fine Watches: Silver, gold and/or platinum watches as well as watches with precious stones.
Precious Stones: Jewelry with sapphires, rubies, diamonds, and emeralds are great for collateral loans.
Women's Jewelry:  A popular item used for collateral are engagement rings but earrings, bracelets, anklets, necklaces, and other types of rings are typically acceptable.
If you do not see the item you wish to use as collateral on this list then you will want to call or visit the location in person to check if it can still be accepted.