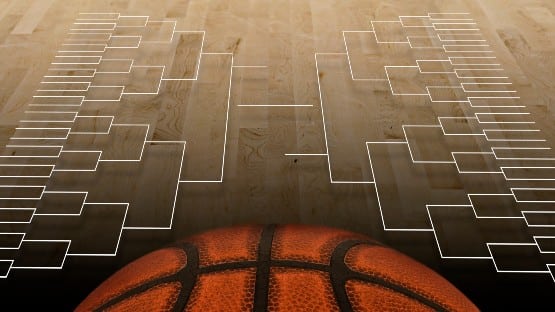 A new NCAA women's basketball champion will be crowned when Iowa and LSU meet Sunday afternoon at American Airlines Center in Dallas. Both schools will be playing in their first national title game (3:30 p.m., ABC).
On Friday, the No. 2-seeded Hawkeyes (31-6) pulled off the improbable semifinal upset of top overall seed South Carolina, 77-73, behind a second-consecutive, 41-point performance from tournament sensation Caitlin Clark.
"I don't think anybody else, unless you were in black and gold, believed that we were going to win that game," said Iowa coach Lisa Bluder.
Clark's 41 points were an NCAA semifinal record, and it came against one of the best defenses the game has seen in years. The Gamecocks had won 42-straight games behind their defensive prowess and had a plan in place to limit Clark's output, but the 6-foot sharpshooter from Des Moines had other plans.
Meanwhile, the third-seeded Tigers knocked out a No. 1 seed of their own, Virginia Tech, in Friday's first semifinal, 79-72, putting a stop to a 15-game winning streak.
Against the Hokies, LSU's Angel Reese (23.3 ppg, 15.6 rpg) notched her NCAA-record-tying 33rd double-double, as the Tigers (33-2) erased a fourth-quarter deficit to get to their first championship game in program history. LSU made it to five-consecutive Final Fours from 2004-08, but never advanced past the semifinals.
"No team — you think about all the great men's players that have played at LSU," said second-year coach Kim Mulkey. "You think about all the great women's players that have played. When they told me none have ever played for a National Championship, I was kind of surprised. So that's an accomplishment. That's a step in the right direction."
Now it's onto the ultimate goal for both programs. Iowa is a slim 3.5-point favorite as of Saturday afternoon, according to Caesars Sportsbook, and it should be another thrilling contest on the biggest stage.
For Clark, getting past the Gamecocks, one of the greatest teams in recent memory, was obviously an outstanding achievement in and of itself, but there's still one more game to play, and this one means even more.
"I think winning a National Championship is how you put a final bow on it," said Clark. "I think that's the best way, but we're going to give it everything we have for 40 more minutes. We know that's all we have left of our season… I think it's just a great matchup for women's basketball in general."
Clark (27.7 ppg) did it all once again Friday, dishing out a game-high 8 assists and pulling down 6 rebounds in addition to her 41 points.
"I thought we came out and executed right away," said Clark. "I think the start of the game was really, really important for us. We showed we're here to win. We're here to play. We believe we can do it.
She sank five triples, but was also able to get to the rim time and time again, all while knowing when to draw defenders and drop off a perfectly placed pass for her teammates, drawing comparisons to Pistol Pete Maravich and Stephen Curry along the way.
Fifth-year forward Monika Czinano (17.2 ppg) added 18 points and three steals for the Hawkeyes, while seniors Kate Martin and McKenna Warnock each hit timely 3-pointers when Clark wasn't doing her own damage. Iowa will need to bring a similar approach against the Tigers Sunday.
"Caitlin Clark is a great player. It's going to be tough to stop her from getting her points, but being able to just contain her and not letting the supporting cast, her other teammates go off," said Reese. "So I think that's just something that's going to be important."
Reese and the Tigers have only lost twice in 2022-23 — once in the regular season against South Carolina and once in the SEC Tournament to Tennessee. She knows how huge it would be to bring a trophy back home.
"This is an exciting moment for our program, and this is an exciting moment for everybody in Baton Rouge," Reese said, "But just being able to stay together at this right time and just believing in each other, that's the biggest thing we've been doing."
Reese, affectionately known as "Bayou Barbie," was 11-for-19 with 24 points and a game-high 12 rebounds (6 offensive), while fifth-year guard Alexis Morris poured in a game-high 27 in the win against Tech.
Bluder knows that defending the All-American Reese — and keeping her off the glass — will be quite a tall task, but believes her team is ready for another incredible challenge.
"I mean, averaging 23 points a game," the coach pointed out about Reese. "She shoots the ball incredibly well. But 6 1/2 offensive rebounds? We're going against another rebounding-monster team, they're just incredibly good at that. So we have our work cut out for us, but we feel like it's a lot like playing South Carolina."
If Sunday's game is anything like Friday's semifinal matchups, we're all in for another treat.
"It was very difficult for South Carolina in the paint [against Iowa] because they obviously were crowding the paint, and they allowed Caitlin to roam," said Mulkey. "She never really guarded anybody. She just roamed.
"You've got to hit shots. No matter how many post players you have, you've got to be able to hit perimeter shots, and that goes for us too. If you don't hit perimeter shots, it doesn't matter how many rebounds you get."