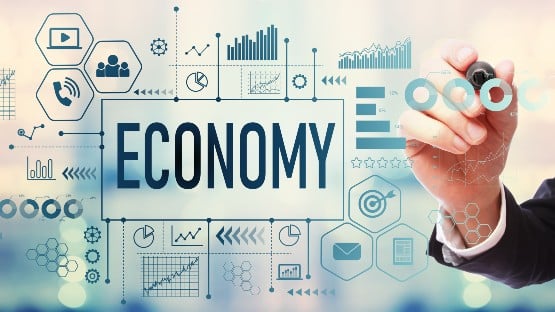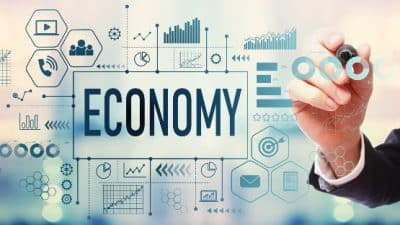 California is about to overtake Germany as the world's fourth largest economy.
WalletHub released its report on 2023's Best & Worst State Economies.
The personal finance website compared the 50 states in the U.S. and the District of Columbia across 28 key indicators of economic performance and strength. Data includes change in GDP, startup activity and share of jobs in high-tech industries.
Washington has the best economy, followed by Utah, Massachusetts, Colorado and California. D.C. is ranked at No. 8 and Virginia is No. 16.
The worst state economies are in West Virginia, Louisiana, Alaska, Mississippi and Hawaii.
The highest value of exports per capita is Louisiana's $26,246, 54.2 times higher than Hawaii's $484, the state with the lowest.
The lowest share of the population living in poverty is in New Hampshire at 7.40 percent, 2.6 times lower than the highest which is 19.40 percent in Mississippi.
South Dakota has the lowest foreclosure rate at 0.0018 percent, which is 25 times lower than the highest of 0.0450 percent in Illinois.
The highest share of high-tech industry jobs is 9.28 percent in Massachusetts, which is four times higher than in Arkansas, where the lowest rate in the U.S. is 2.30 percent.
The lowest unemployment rate is 2.10 percent in North Dakota, which is 2. 6 times lower than in Nevada, the state with the highest at 5.50 percent.
Experts offered WalletHub commentary on the most effective ways that state and local officials can help their local economies.
"Regarding state and local government, local economies benefit most from measures that promote new business development. This means making sure regulations are not getting in the way unnecessarily," Professor Kent Jones, who is Associate Dean of Faculty at Babson College, said. "State certifications for certain professions (barbers, beauty salons, etc., and other trades) sometimes make it difficult for out-of-staters to relocate to a new jurisdiction. Harmonizing state certifications would be one way to do this. Entrepreneurship is key to developing new businesses. Most local and state universities now have such programs and states and cities can benefit from tapping graduates in this field or developing partnerships that might bring new businesses into the area. Housing is a major issue, and often a barrier to getting workers to move to the area (this is especially true in Massachusetts and other high-cost real estate areas. Government projects to promote new housing and the stock of rental properties will help local businesses to hire."
According to Professor Dennis L. Hoffman, Director L. Wm. Seidman Research Institute and the Office of the University Economist at Arizona State University, an economic environment that is rich in workforce talent provides quality growth and attracts productive workers.
"Investments in education and amenities that attract and retain quality workers are important. Strong local economies also have efficient and affordable transportation and energy infrastructures that are dependable. Economic development professionals in strong local economies recognize the importance of attracting businesses in 'traded clusters' — entities that produce products and services for external markets. Local businesses will then naturally thrive in economies with strong, diverse, traded components," Hoffman said.
Dr. Kenneth Kickham, a professor and Chair of the Department of Political Science at the University of Central Oklahoma, said housing is a powerful driver to develop, attract and retain highly skilled workers.
"A recent report highlights a steep decline in people's willingness to move to a new city for a job. A big reason is the instability in the real estate market, where housing inflation has been joined by rising interest rates to make moving prohibitively expensive for many highly skilled workers, despite their ability to land good jobs. Cities that take effective measures to increase the stock of available housing are likely to see prices drop, or at least rise more slowly, making them more attractive," Kickham said.
Hoffman said attracting and retaining quality talent goes with attracting and retaining quality businesses.
"In today's labor market employees can live where they want and work virtually anywhere. So, people-friendly amenities — especially those that attract and retain young innovative talent should be an emphasis. And this can span arts, quality and availability of educational programs, healthcare, entertainment, sports, culture, lifestyle, climate, etc.," Hoffman said.
Where is the economy heading in 2023?
"The economy will continue to function at a marginally acceptable level. The debt limit will be increased with mutually painful compromises from both Democrats and Republicans. Coming out of the current crisis will be an understanding that the debt is being driven by annual federal deficits caused by both a shortfall of revenues and a windfall of spending. The long-range compromise will focus on agreements for percentage reductions in federal deficits. Budgetary deficit decisions will be made subject to the revenue and expenditure projections analyzed by the Congressional Budget Office, the one body that so far has maintained its independence from the partisan politics that have undermined all other governments," Minchin G Lewis, an adjunct professor at Syracuse University, said.
Kickham said he sees the glass as at least half-full for the economy this year.
"We have seen some inflation over the last two years, which can be worrisome but is also a somewhat welcome sign of life. We have a Federal Reserve policy of incrementally hiking interest rates to cool off inflation, and it may do more harm than good because, after the pandemic-slash-recession, I see less downside than usual to an 'overheated' economy. Folks on fixed incomes are scared, with good reason, but wages are rising and we have not seen that in a very long time. I think our monetary policy will soon calibrate to the evolving situation more or less competently, and wages and prices will stabilize," Kickham said.