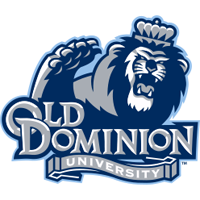 Old Dominion University football travels to defending Conference USA Champion Rice, on Saturday Sept. 20 as the Monarchs take on the Owls in their first C-USA game in school history.
ODU is coming off of a 17-3 victory over Eastern Michigan.  The contest was the first FBS home game and win for the Monarchs at Foreman Field at S.B. Ballard Stadium.
The game is the first Conference USA game in ODU history.  Rice is the defending C-USA Champions.
• The three points allowed by ODU was the lowest in school history while the 215 yards given up was the fourth lowest in school history.
• Senior linebacker D.J. Simon led the strong defensive effort with a career-best 11 tackles while Martez Simpson with a career-high10.  Simon is a native of Houston and attended Klein Forest High School.
• With ODU leading 10-3 in the fourth quarter, Antonio Vaughan gave ODU a cushion with a 46-yard punt return touchdown.  It was actually his second of the day, but the first was called back due to a holding penalty.
• True freshman running back Ray Lawry scored his fourth touchdown in two games as he ripped off a 55-yard score in the first quarter.  It was the fourth longest run in school history.
• ODU Head Coach Bobby Wilder is 48-15 in his five years in Norfolk.  The former Maine offensive coordinator led ODU to FCS playoff berths in 2011 and 2012 along with a CAA Championship in 2012.