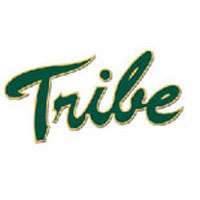 William & Mary football fans will have multiple opportunities to follow the team on television, as four of the Tribe's contests will be broadcast live. Additionally, all five of W&M's home games will be streamed online live in HD at TribeAthletics.com.
The Tribe's contests against Elon (Sept. 24) and at James Madison (Oct. 8) will be televised on Comcast SportsNet (CSN), while its game at Towson (Nov. 12) will be broadcast on American Sports Network (ASN).
Additionally, W&M's season opener at NC State (Sept. 1) will be carried by ESPN3 Digital Network.
A fifth contest (W&M vs. Richmond, Nov. 19) may also be televised, as CSN and ASN will broadcast a pair of "wildcard" games during the final week of the regular season. The networks will choose the televised matchups no later than two weeks in advance.
In addition to the game against Elon, W&M's home dates with Norfolk State (Sept. 17), Delaware (Oct. 15), Maine (Oct. 29) and Richmond will all be available for free in HD at TribeAthletics.com.
2016 W&M Football Televised Games
Sept. 1 – at NC State (ESPN3)
Sept. 24 – Elon (CSN)
Oct. 8 – at James Madison (CSN)
Nov. 12 – at Towson (ASN)
Nov. 19 – Richmond (CSN or ASN)*
*CSN and ASN will televise CAA "wildcard" games; a decision will be made no later than two weeks in advance