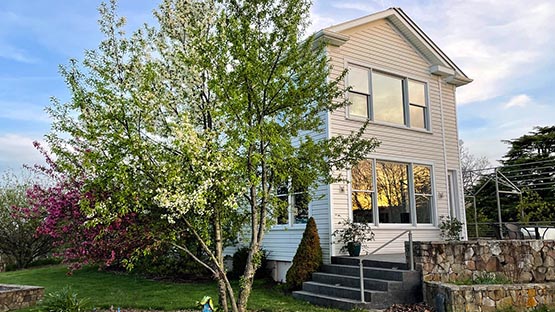 Each spring, visitors are invited to enjoy some of Virginia's most beautiful gardens, homes and historic landmarks during "America's Largest Open House" sponsored by the Garden Club of Virginia.
This week-long event across the state provides visitors an opportunity to see unforgettable gardens and beautiful houses.
In Augusta County, four private homes will be open to the public in Swoope and Middlebrook on Saturday, April 15, from 10 a.m. to 5 p.m. The homes will all feature creative flower arrangements from Augusta Garden Club members.
In addition, the beautiful grounds of an historic 30-acre farm will be open for touring.
Sunset Hill: 1431 Parkersburg Turnpike, Swoope
This 15-acre hilltop property affords magnificent views across the Shenandoah Valley. The house blends historic charm with contemporary living. The original classic Augusta County farmhouse (circa 1918) was significantly expanded in 2009 with a Scandinavian-inspired two-story addition. Extensive landscaping includes a lovely patio, raised stone beds, a fruit and nut orchard with plum, Bartlett and Asian pear, peach, cherry, fig, persimmon, apple, pecan and walnut trees.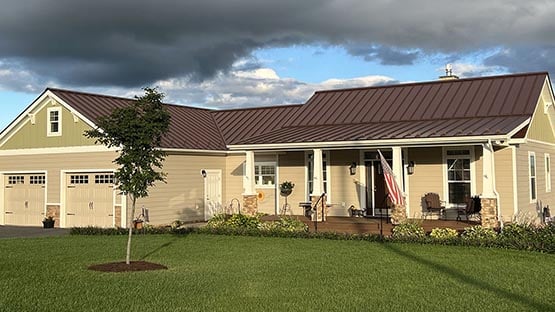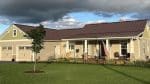 76 North Mountain Road, Swoope
Built in 2019, this hill-top home sits on 27 acres with 360-degree views of the pastures and mountain ranges beyond, both Allegheny and Blue Ridge. The owner, inspired stylistically by Arts & Crafts cottages, designed the house, and had it "system-built" in Rocky Mount, VA. The interior reflects the owner, her love of animals and nature and her family and its history. Native trees and perennial beds surround the exterior. The property is under a Virginia Outdoors Foundation easement.
"Quick and Easy Flower Arrangements" by Erin Wright of Quince and Burdock at 76 North Mountain Road, Swoope at 1 and 2 p.m.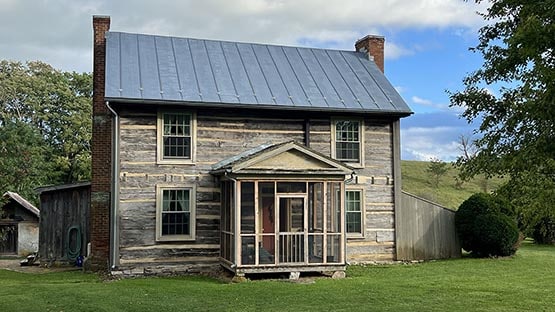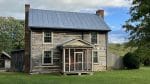 396 Summerdean Road, Middlebrook
This two-room log home, built in the late 18th-early 19th century, contains the living room and dining room. Its massive logs were strong enough to support a second story added later. In the rear, a frame kitchen addition with a brick and stone fireplace built in the 1850s completes the residence. The owner, a dedicated woodworker, has repaired much of the furniture and fabric of the house. This creekside property is planted with a variety of trees and features two early outbuildings, a spring house with original boards and hand-forged nails and a root cellar.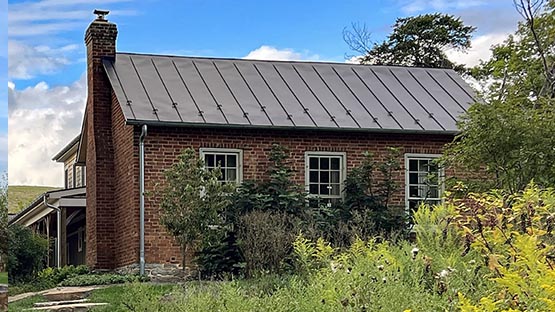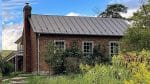 Glebe School House: 1707 Glebe School Road, Swoope
Glebe Schoolhouse, built in 1830, grew to include a two-story living area and then a bedroom addition, all connected in a U shape. The porch, brick terrace and garden offer views of the Alleghany Mountains. The naturalized landscaping features broad meadows and seasonal wildflowers. The schoolhouse is a Virginia Historic Landmark and is listed on the National Register of Historic Places.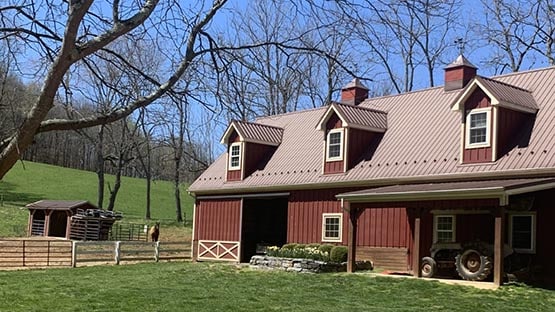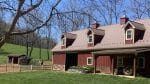 80 McKinley Road, Middlebrook
The grounds of this 30-acre farm will be open for the tour. Once the site of a whiskey still supplying miners in the California gold rush, it now is protected under Virginia's Conservation Reserve Enhancement Program. The forest and meadow are maintained carefully to conservation standards.
"Whiskey, Bees, and Wildlife Habitat" – the history and conservation of a 200-year-old Valley farm at 80 McKinley Road, Middlebrook at 11 a.m. and 3 p.m.
Details
Advance tickets are $30 and are available online.
Day of tour tickets are available at The Inn of MeadowCroft, 331 Glebe School Road in Swoope.
Self parking is available at all sites.
Box lunches will be available by prepaid reservation at the Inn at MeadowCroft from noon until mid-afternoon. Reservations are required by April 1
Bartlett Tree Experts will be on hand to provide information and saplings.
Plein Air Painters representing Beverley Street Studio School will be painting in the gardens during the tour. Their paintings will be on sale from 5 to 7 p.m. at the BSSS Gallery at 217 West Beverley St.
Visitors are also encouraged to enjoy Staunton's downtown, scenic parks and museums.  Of special interest are the gardens of the Woodrow Wilson Presidential Library & Museum.
Tour proceeds fund the Garden Club of Virginia's restoration of more than 40 historic public gardens and landscapes and a research fellowship program.