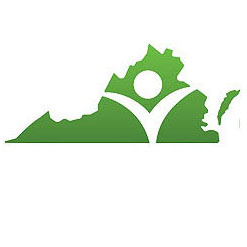 Virginia Organizing, Trinity Presbyterian Church, Community Mennonite Church, and Shalom Mennonite Congregation will hold a community forum on Sunday at 4 p.m. at Trinity Presbyterian Church in Harrisonburg to educate and raise awareness of the sanctuary movement nationally and within Virginia.
Edith Espinal,​ currently living in sanctuary in Columbus Mennonite Church of Columbus, OH, will share her testimony via live video conference ​to uplift her fight against deportations and unjust immigration policies. Faith leaders, community members, and immigrant rights advocates will speak about how sanctuary can influence the national conversation around immigration and what it means to be a sanctuary people, sanctuary community, and a sanctuary movement.
"I want to know more about how my congregation can partner with others to offer welcome and reduce fear among my immigrant neighbors." said Brian Bolton, pastor at Shalom Mennonite Congregation. "This is one way I understand my call to follow Jesus, who said, 'for I was a stranger and you welcomed me.'"
Details
What: Community forum on the sanctuary movement with speaker currently in sanctuary, attorney and policy expert
When: Sunday, January 21, 2018 at 4:00 p.m.
Where: Trinity Presbyterian Church (725 S High St., Harrisonburg, Virginia 22801)