U.S./World
Former top Trump-era FBI official charged in case involving Russian oligarch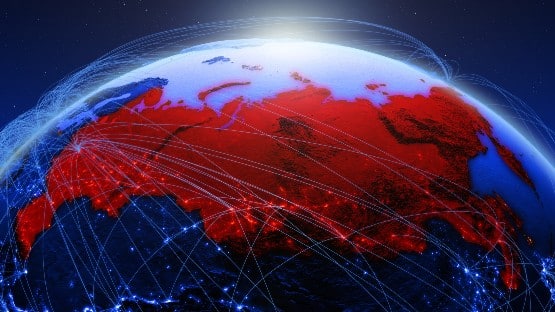 Remember how the FBI said, a week before the 2016 election, that there was no clear link between the Donald Trump campaign and Russian dictator Vladimir Putin?
The man in charge of the FBI's counterintelligence office in New York at the time was a guy named Charles McGonigal, who was arrested on Saturday along with a former Russian diplomat, Sergey Shestakov, 69, on charges that the two conspired to help a Russian oligarch who is close to Putin and was a client of Paul Manafort, who you may remember served as Trump's campaign manager in 2016.
McGonigal, 54, is also alleged to have concealed from the FBI the nature of his relationship with a former foreign security officer and businessperson who had ongoing business interests in foreign countries and before foreign governments.
According to a nine-page indictment unsealed on Monday, McGonigal requested and received at least $225,000 in cash from the individual and traveled abroad with the individual and met with foreign nationals.
Probably just a coincidence, that the guy who helped frame the assessment that the Trump-Russia story was a nothing burger ended up being on the take from the bad guys.
The friend of Putin here, Russian oligarch Oleg Deripaska, was placed on the sanctions list by the Treasury Department in 2018 for having acted or purported to act on behalf of, directly or indirectly, a senior official of the Government of the Russian Federation and for operating in the energy sector of the Russian Federation economy.
According to court documents, McGonigal and Shestakov conspired to provide services to Deripaska, agreeing to investigate a rival Russian oligarch in return for concealed payments from Deripaska.
McGonigal and Shestakov were aware that their actions violated U.S. sanctions, according to prosecutors, because while working for the FBI, McGonigal had received classified information that Deripaska would be added to a list of oligarchs considered for sanctions as part of the process that led to the imposition of sanctions against Deripaska.
In 2019, prosecutors allege, McGonigal and Shestakov worked on behalf of Deripaska in an unsuccessful effort to have the sanctions against Deripaska lifted.
In the case involving Deripaska, McGonigal and Shestakov have been charged in the Southern District of New York with one count of conspiring to violate and evade U.S. sanctions, in violation of the International Emergency Economic Powers Act, one count of violating IEEPA, one count of conspiring to commit money laundering and one count of money laundering, each of which carries a maximum sentence of 20 years in prison.
Shestakov is also charged with one count of making false statements, which carries a maximum sentence of five years in prison.
In the case involving the former foreign security officer, McGonigal is charged with concealing material facts and with six counts of making false statements, each of which carries a maximum penalty of five years of imprisonment, and two counts of falsification of records and documents, each of which carries a maximum penalty of 20 years of imprisonment.