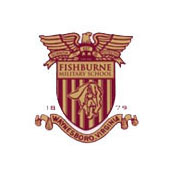 Two Fishburne Military School postgrad standouts from the 2013-2014 team that competed in the National Prep Championships made commitments this week to continue their careers at the college level.
Starting point guard Jordon Talley (6'0", 180, Richmond, Va.) signed with UNC-Wilmington to play for new coach Kevin Keatts, who is taking over the program after a 9-23 season for the Seahawks in the CAA.
Talley starred in high school at Henrico, which he helped lead to a 2013 Group AA state title.
Talley's offers included Towson, Texas State, Campbell and Longwood. He had also made an official visit to Bowling Green and had interest from College of Charleston and Marshall.
He is the first commitment for Keatts, the former coach at Hargrave Military Academy and friend and confidant of the head coach at Fishburne, Ed Huckaby, who feels that Keatts is getting a proven commodity in Talley.
"He's a winner," Huckaby said. "That's a stat that Kevin Keatts understands. A lot of times the general public wants to look at points per game or assists or field goal percentage, but (wins are) a stat that can't be undervalued."
Guard Ryan Andino (6'0", 175, Fort Lauderdale, Fla.) signed with Maryland-Eastern Shore for new coach Bobby Collins. Andino, who had offers out of high school from Florida Atlantic, Jacksonville, North Florida and San Francisco, will be part of the rebuilding job that Collins will attempt to lead at Maryland-Eastern Shore, which finished 6-24 in 2013-2014.