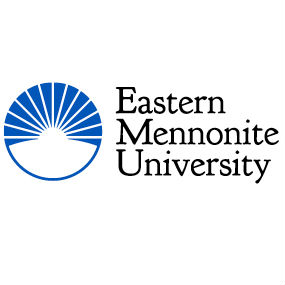 A multi-year research project on domestic violence, under the direction of professor Carolyn Stauffer, will be highlighted in a community education symposium at Eastern Mennonite University on March 19. The symposium, "Conversations on Sexual Violence: Cultivating Community Resilience," focuses on both preventative education and "post-traumatic growth," with the aim of "creating deeper awareness of resilience strategies for both individuals and communities in response to intimate partner violence."
The event — which includes speakers and interactive arts-based opportunities for reflection, learning and healing — is Saturday, March 19, from 9 a.m. to 4:30 p.m. in EMU's Suter Science Center. It is free and open to the public as well as the campus community.
DETAILS
"Sexual violence doesn't just impact individuals," Stauffer says. "It is a breach of relationship. How can we rebuild community in the face of violence? If we can build toward a healthier definition of community, I think we'll all feel safer and provide an environment for profound healing."
Stauffer's project, titled "Silent Violence," began in 2012 with research among domestic abuse survivors from within communities of homeless women, undocumented Latinas and Mennonite women from Old Order or conservative church communities. Stauffer employed a strength-based approach, with particular focus on the resilient ways in which women survive in spite of gaps in societal support networks. Her project employed strategies that empowered study participants, integrating storytelling interviews with circle processes and healing arts workshops.
Last spring, MA in biomedicine students were integrated into the project with a two-day seminar about adverse childhood experience. Most of the students are future health care providers, and the experience asked them to reflect on the symptomatic and diagnostic implications of personal narratives as they participated in storytelling, communication activities and playback theater events with co-facilitators, some of whom were domestic abuse survivors.
Stauffer and the planning committee have included some of these same components in the symposium, she says. "This is an interdisciplinary event with planning, support and participation coming from various groups and departments across campus," she added, the representation of which is important to the idea of both community response and support.
Plenary presenters include Johonna Turner, assistant professor of restorative justice and peacebuilding at EMU's Center for Justice and Peacebuilding, and University of Notre Dame doctoral researcher Sheila McCarthy. Turner will speak on "Healing in Community" and McCarthy on "Sexual Violence through the Lens of Moral Injury." Angela Carter, an EMU graduate whose published writing has explored her identity as a survivor of sexual abuse, will share her poetry. Inside Out, a campus theater group which has also participated in other parts of Stauffer's multidisciplinary project, will host a session on the innovative and healing art of playback theater.
"To me, this type of witness moves our peace stance from the rubric of a privatized individual journey to a much more collective awareness of the church's role in embodying the challenge to 'speak truth' to abuses of power," Stauffer says. "It invites us as a community of faith to higher levels of transparency, truth and grace for all parties involved."
Afternoon breakout sessions in two 90-minute blocks options provide attendees with a variety of options, including:
"How to Appropriately Respond to Disclosures," by Mike and Lavonne Yoder of GuideSpring in Milton, Pa.;
"Body Work and Response Mechanisms of Memory Storage and Release," by Katie Mansfield, director of EMU's Strategies for Trauma Awareness and Resilience (STAR) program;
"Arts Approaches to Trauma Recovery," with Janine Aberg;
"International Perspectives on Sexual Violence," by Diana Tovar Rojas and Myriam Aziz of EMU's Center for Justice and Peacebuilding;
"Unpacking Consent, Unhealthy Relationships and Sexual Assault," by Chris Ehrhardt and Laurel Winsor of James Madison University'sCampus Assault ResponsE (CARE) program;
"Safe Church Protocols of Prevention," by Ross Erb and Jackie Hieber of The Collins Center, which provides sexual assault crisis services and other programs in Harrisonburg;
"Circles of Support and Accountability (COSA)," by Sarah King and Daniel Foxvog ;
"Restorative Justice Dialogues in Crimes of Severe Violence," by Lorraine Stutzman Amstutz, Restorative Justice Coordinator forMennonite Central Committee;
"LGBTQ Perspectives on Sexual Violence," by Kathy Evans, assistant professor of education at EMU;
"I Am Your Broken Place: The Grief of Sexual Violence," by Pam Comer, director of Counseling Services at EMU.
Stauffer says the project has involved "many hands coming together." Other members of the faculty and staff planning committee includeRoger Foster, co-founder of Inside Out; Katie Mansfield, director of the Strategies for Trauma Awareness and Resilience (STAR) program; Pam Comer, director of the EMU Counseling Center; Mary Sprunger, history professor and department chair; Teresa Haase, director of the graduate program in counseling; and Melody Parnell, professor of social work[LJ14] . The student-led Coalition on Sexual Violence Prevention has also helped to advise and support the symposium, and students are being encouraged to attend.
"Having students as an integral part of what we're doing is key," Stauffer says. "The investment and energy that students bring adds huge value to the whole process."
A final educative component, designed for EMU faculty and staff and focusing on institutional dynamics, is being planned for this coming fall.
The "Silent Violence" project has been funded by a JustPax Fund grant since 2014. The JustPax Fund focuses on individuals and organizations working for effective change through innovative approaches to societal challenges relating to gender, environmental and/or economic justice. The fund is administered by Everence Charitable Services through the Everence affiliate, Mennonite Foundation. Due to that support, the event is free and open to the public. No pre-registration is required.