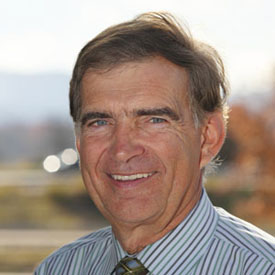 May is Mental Health Month in Virginia. We have come a long way in recognizing, responding to, and treating mental health issues in Virginia but there is more to be done and it takes the work of everyone.
Mental Health America of Augusta, a chapter of Mental Health America of Virginia, is promoting the theme #B4Stage4 (Before Stage Four) to alert us all to the need for early identification and treatment of mental health issues, like we do for other commonly known illnesses such as cancer, diabetes and heart disease. Talking about it helps erase the stigma still often associated with mental illness and provides for earlier intervention and treatment rather than waiting until Stage 4, a crisis situation.
I have had the privilege to work alongside many in the Virginia General Assembly to successfully pass both legislation and funding for expanded and improved mental health services. I particularly have championed the issue of mental health care for children where we have needed to improve resources available to families in crisis. As chair of the Senate Finance Subcommittee on Health and Human Services and as a budget conferee, I have had the task of ensuring that available funds are directed to the most critical needs; mental health services for young and old has risen to the top as a priority each session recently.
I have served on two legislative committees reviewing our entire mental health system with the task of systematically improving services throughout the Commonwealth. "The Joint Subcommittee to Study Mental Health Services in the Twenty-First Century" is studying the delivery and governing laws of these services, including emergency, short-term, forensic, and long-term mental health services in the Commonwealth. Our on-going work includes legislative action each year with a final report due at the end of 2017. We just completed work on "The Governor's Task Force on Improving Mental Health Services and Crisis Response" which was put into place in 2013 by then-Governor Bob McDonnell and has been continued by Governor Terry McAuliffe. The issue of mental health is being addressed as a non-partisan effort because mental illness knows no boundaries and can affect all walks of life.
Mental Health America of Augusta has worked with the legislators and staff to advance funding and legislative enhancements. Their input is important to our work and they help educate both the general public, key stakeholders and elected officials with their annual Legislative Forum which will take place again in August.
As far as funding initiatives, the FY 2015-16 budget appropriated $196.1 million dollars from GAP (Governor's Access Plan) that will provide significant health and medical benefits for 21,600 individuals with severe mental illnesses and low or no incomes. $2.1 million is set out to provide rental subsidies for 150 individuals with serious mental illness and support services to keep them from being hospitalized or incarcerated.
We have worked to incrementally increase much needed funding for child psychiatry and crisis response over recent years, where we had tremendous unmet needs. Total funding for these services is now $6.7 million per year.
$1.8 million will go to add six additional therapeutic drop-off centers. These are secure locations where law enforcement can bring individuals in crisis to be evaluated for possible temporary detention and/or required treatment. $3.0 million is set out to develop six new PACT Teams around the Commonwealth, increasing the total to 26. PACT Teams provide services allowing independent living options for individuals with mental health challenges.
With legislation there have been many initiatives we can point to as far as system improvements. This past session, among other things, we further enhanced the new state-wide psychiatric bed-registry and we streamlined how magistrates and law enforcement can better handle situations of Temporary Detention Orders and Involuntary Commitments to reduce stress on the patient and decrease officer wait time until the patient receives services.
As we think about additional reforms that will make our system better we need to remember that too many of our friends, family and neighbors are "punished" for their condition by confinement in our prisons and jails rather than being treated for their illness.  We can do better!
In addition to the tremendous work of Mental Health America of Augusta here in the Valley, we have a statewide system of Community Service Boards that function as the front line for intake and treatment through community based services as well as a network of institutions that are transitioning to crisis stabilization and away from long-term confinement. We are fortunate in our area to have many of our friends and neighbors who work as professionals in the delivery and support of mental health services at Western State, Commonwealth Center for Children and Adolescents and Valley Community Services Board, as well as numerous private providers. This month also would be a good time to show them our appreciation for the job they do.
The price tag of these programs is not cheap but when you consider the safety and well-being of the individual suffering with mental illness, and the safety of our communities you can quickly understand the need to implement the system-wide improvements. The horrific events that our nation, and unfortunately our own communities, have witnessed over the past years have highlighted the need for increased mental health services. Getting people assistance and treatment earlier can make a difference. People are talking, and though the stigma still remains we can chip away at it and provide a level of care that truly makes a difference. May is Mental Health month in Virginia and we can be proud to promote the fact that we are doing better at getting help for folks #B4Stage4 (Before Stage Four).
Emmett W. Hanger Jr. represents the 24th Senate District in the Virginia General Assembly.