Culture
'Dukes of Hazzard' star Tom Wopat hits the road to promote 'Simple Man' album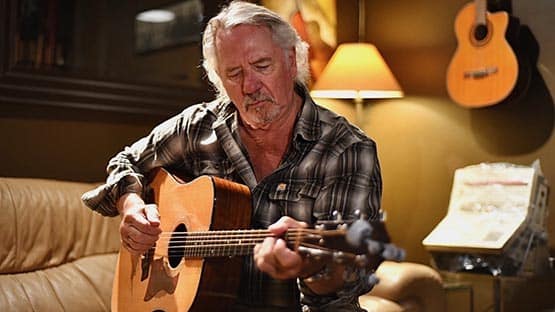 It's been more than 40 years since Tom Wopat rose to fame as "Luke" on the hit TV show "Dukes of Hazzard."
Since then, he's kept busy with roles on Broadway, in films including Quentin Tarantino's "Django Unchained" and on television with shows including "Black List."
Wopat has sang in major venues including The Ol' Opera, Carnegie Hall, The Grand Ole Opry and the Hollywood Bowl.
His latest recording project, a CD called "Simple Man" is taking him on the road in 2023 to promote the project. This is his 13th studio album.
Wopat's has appearances scheduled in Atlanta, Las Vegas and Nashville in February and March.
Wopat is also a regular at Cooter's Luray, a museum and gift shop in Virginia, built on the nostalgia of the "Dukes of Hazzard" TV show.
"Simple Man" is a 13-track mix of songs with musical elements that range from country, blues, and jazz to Americana.
"Simple Man" contains Wopat originals like the smooth country blues on "County Line," the album's focus track and namesake of his current movie trilogy. There are also several tributes to iconic songwriters on the album.
"I've come to realize that a recording like this is truly a collective effort," Wopat said. "I serve primarily as the instigator, but the real talent lies with those around me who facilitate what I'm trying to express. David Finck on bass, Tedd Firth on piano, and Peter Grant on drums, have been my "A" trio for over 20 years. I convened the four of us for a couple rehearsals, and we settled on some fairly disparate material, mostly songs we've worked up live, with a few unfamiliar selections thrown in for good measure."
The album is available on streaming platforms and at ffm.to/simpleman. Physical copies are available at TomWopat.com.
The second and third installments of the movie trilogy – "County Line: All In" and "County Line: No Fear" – are due to premiere in 2023 on the former Inspiration Network, now known as INSP. Frndly TV, fuboTV, Philo, Sling TV and Vidgo all carry INSP in their channel lineups.
Related stories
Duke's of Hazzard star Tom Wopat releases new album, 'Simple Man'
Dukes of Hazzard's Tom Wopat to perform free concert at Cooter's Place in Luray
'Dukes of Hazzard' star Tom Wopat hosts meet and greet events at Cooter's Place in Luray