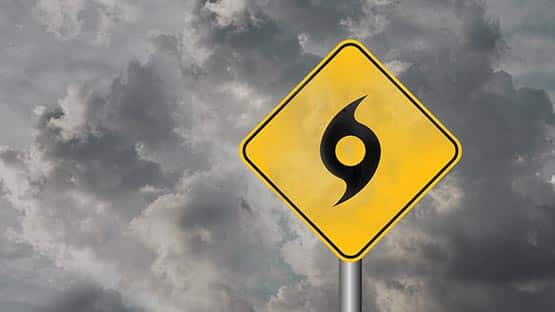 Stormy weather is forecast along the coasts of North Carolina and Virginia Friday and Saturday as the official summer season comes to a close. Those with beach plans in either state may want to pay close attention to the storm as it tracks along the East Coast this weekend.
Thomas Kines, a senior meteorologist with AccuWeather, said the storm will impact the areas of northeastern North Carolina as well as central and eastern Virginia.
An area of low pressure has formed a few hundred miles to the east of Florida. Dubbed initially as Invest 99L by the National Hurricane Center, the center called it Potential Tropical Cyclone 16 on Thursday, according to AccuWeather.
The storm has potential to gain tropical characteristics and if it does, would take the name of Ophelia, said Kines.
"Regardless of whether the storm is named, coastal areas of northeast North Carolina can expect 40-60 mph wind gusts Friday into Friday night and coastal Virginia Friday night into Saturday," said Kines.
Dangerous conditions will be present at beaches in Virginia and in North Carolina including the Outer Banks. The 40-60 mph wind gusts will be accompanied by rough surf, beach erosion, power outages and coastal flooding. Four to eight inches of rain is expected.
Central Virginia will also feel the effects of the storm with one to four inches of rain likely and wind gusts between 25 and 40 mph, according to Kines. The weather could cause highway slowdowns and airline delays or flight cancellations.
"There might be enough rain to cause stream flooding and certainly flooding of poor drainage areas," said Kines.
The Shenandoah Valley isn't likely to see substantial rain despite current drought conditions.
"It remains to be seen whether or not the rain can get as far west as the Shenandoah Valley, but it if it does it probably amounts to less than an inch," Kines said. "The weather should gradually improve over the second half of the weekend."