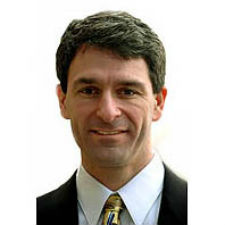 Ken Cuccinelli said Saturday that he will not run for the Republican gubernatorial nomination in 2017.
The former Virginia attorney general lost in his bid for the governor post in 2013 to Democrat Terry McAuliffe.
The decision would seem to leave the door open for former Republican National Committee chairman Ed Gillespie, who mounted a surprisingly strong campaign against Democratic U.S. Sen. Mark Warner in a narrow 2014 loss.
Gillespie has been actively building a fundraising apparatus to demonstrate a sense of inevitability to his candidacy.
Congressman Rob Wittman is also exploring a campaign for the GOP nomination.
Lt. Gov. Ralph Northam is the presumptive Democratic frontrunner. Attorney General Mark Herring said last year that he will seek to run for a second term to that post in 2017, clearing the way for a Northam candidacy.