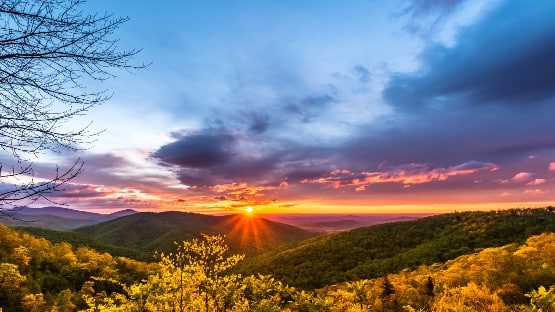 Several Big Meadows area trails and Rapidan Road remain closed Friday while crews continue to work on the remnants of a wildfire that started Thursday afternoon.
The fire affected just over 13 acres and was contained by National Park Service firefighters and a crew from the United States Forest Service late Thursday evening.
Power has been restored to the Big Meadows area where several facilities opened for the season on Friday.
Big Meadows Wayside, Campground, and Picnic Grounds, as well as the Lewis Mountain area are all now open.
A power line in the area of the blaze necessitated a temporary power outage.