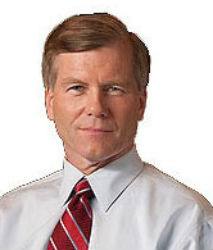 Citizens for Responsibility and Ethics in Washington filed an amicus brief today asking the Supreme Court to uphold the conviction of former Virginia Governor Bob McDonnell.  CREW's brief refutes McDonnell's claims that accepting gifts and money in exchange for access to him should not count as bribery.
"CREW's core beliefs are that no public official is above the law and that our nation's laws must be applied equally to all," reads the brief.  "In filing this brief, CREW defends prosecutorial power to curb the corruption inherent in the exchange of official action for pecuniary gain."
The brief argues that the Constitution does not protect the sale or purchase of access to government officials and that federal bribery statutes cover the corrupt sale of access to an official because an official's meetings are "official acts," the bribery statute only requires an agreement to be influenced in an official act, and the Honest Services Fraud statute and Hobbs Act include a broad definition of bribery.
"A public official's request for money in return for the use of his political office to advance an individual's interests inherently erodes the public interest and the public trust in elected officials," the brief continues.
Click here to read the amicus brief.