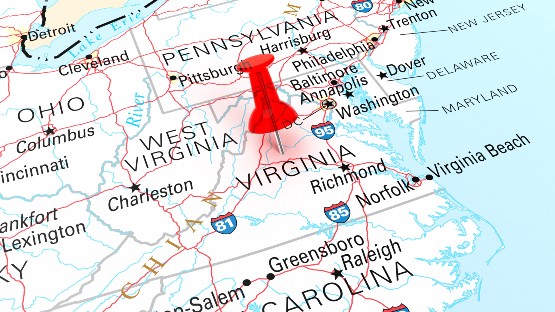 Leiber is a German manufacturer that processes brewers' yeast into animal nutrition, biotechnology and nutraceutical products.
The Bramsche, Germany-based company, founded in 1954, will invest up to $20 million to establish its first United States operation in Innovation Village in Rockingham County. The Leiber U.S. manufacturing facility will be completed in phases and successively increase its processing capabilities and range of products.
"We evaluated various sites in five different states in the Northeast U.S. and found in the Shenandoah Valley of Virginia a perfect mix of qualified workforce, proximity to customers and vendors, as well as strong and professional support from VEDP and Rockingham County," said Christian Stork-Bohmann, Director Corporate Development at Leiber GmbH, Germany. 
Virginia successfully competed with four adjacent states for the project, which will create 35 new jobs.
Leiber refines brewers' yeast to produce innovative products for humans and animals. Research is done in the company's own laboratories and tailor-made product solutions developed for healthy nutrition, biotechnology and agricultural applications. Leiber cooperates with breweries worldwide to offload brewers' yeast for further upcycling, operating five production sites in three countries and supplying excellent products to more than 65 countries.
"We are thrilled to welcome Leiber's first U.S. operation to Virginia, again demonstrating that the Commonwealth is an ideal launch point for international manufacturers to enter the U.S. market," Virginia Gov. Glenn Youngkin said. "The company's new facility in Rockingham County is in strategic proximity to the Shenandoah Valley's robust beverage processing industry, and we are confident this new partnership is a recipe for success."
The Virginia Economic Development Partnership, Rockingham County and the Shenandoah Valley Partnership worked together to secure the project for the Commonwealth, and will support Leiber's job creation through the Virginia Jobs Investment Program (VJIP).
"Leiber is a strong addition to Virginia's fast-growing food and beverage manufacturing sector, joining a diverse ecosystem of partners and suppliers," Virginia Secretary of Commerce and Trade Caren Merrick said. "The Commonwealth's workforce, infrastructure, and best-in-class business climate distinguish Virginia as a top tier location for global manufacturers to reach new markets, and we look forward to Leiber's future growth in Rockingham County."