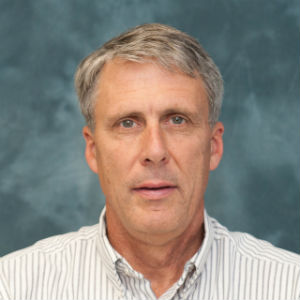 Rob Marsh, combat physician, found himself Rob Marsh, combat patient. But before that could happen, instinct would kick in.
On a tarmac in Somalia in October 1993, two days after the Blackhawk Down incident, which had Marsh, now in private practice in Augusta County, involved in directing the care for the Army Rangers and Delta Force soldiers injured in that battle, the doctor was part of a group hit by a mortar attack.
The doctor standing next to Marsh was killed. Marsh himself was seriously injured with a potentially fatal femoral artery bleed, but he didn't stop being Dr. Marsh.
Wounded soldiers were dragged to where he was lying on the ground as Marsh directed their treatment.
The day, and the aftermath, changed Marsh's life, and its direction.
"I'm a firm believer that God sends us messages in different ways. And I think when I got hit by that 50-millimeter mortar, it was God's message to me that it was time to do something else," said Marsh, who upon returning Stateside settled in the Shenandoah Valley, setting up practices in rural Middlebrook, Va., and Raphine, Va., settings that Marsh says are not as dissimilar from the battlefield as you might think at first glance.
"When I left the Army, and it was time for me to leave, I wasn't sure how I was going to deal with being in a quiet civilian environment," Marsh said. "Seeing the characters and personalities that I enjoyed in the Army, I very quickly found them here in Augusta County. Farmers, people who have a lot of independence, hardworking people, very dedicated people, faith-based people who don't come unless there's a real problem.
"Those are the types of personalities that we enjoy. You become a part of them. You become a part of their family. You get to watch their families grow up."
And you get to be part of something bigger, as in the military. In addition to his medical practice, Marsh is a farmer, volunteer firefighter, an elder at Old Providence Church, the sole provider for residents at Blue Ridge Christian Home, and a member of the board of directors at Augusta Health.
Last year, the hospital pitched Marsh on the idea of nominating him for the annual Country Doctor of the Year award presented by Staff Care, a healthcare company that created the honor in 1992 to recognize physicians practicing in communities of 30,000 or less.
Marsh was reluctant at first to allow himself to be considered.
"I almost had them withdraw my name," said Marsh, before relenting after talking with friends and being convinced that if the honor came, it could be a recognition not for himself as much as for those that he works with on a daily basis, and his adopted hometowns.
"Being a physician in a rural area is more than just being a doctor. You need to be involved in your community," Marsh said. "I think if you don't live in your community, if you don't go to church there, if you don't go to events there, you're not going to be a part of it. You really need to understand the whole picture. I really like the fact that the people that I serve are my neighbors. Does that put more stress on you? Yes, it does, but it's a good stress."
Marsh also serves as a preceptor of students from the University of Virginia School of Medicine, adding to their formal medical training on the front lines of family care, and also adding to their sense of perspective on the role that a rural doctor plays.
"There's more to medicine than see the patient, get a paycheck," Marsh said. "I think the reward you get for taking care of families and being a part of the community is so gratifying that it makes up for some of the things that you maybe don't get. Maybe you don't get paid as well as you would in Washington or New York City, maybe your hours are longer, but the rewards and gratifications are so great.
"I try to get them to see that, and I think they do when they're here."
Marsh went through this process himself as he convalesced from his injuries in the mortar attack in Somalia more than 20 years ago. Being a patient taught him "humility," he said, "and how long it takes to recover from an injury," and during his recovery he began to realize what his next steps in life needed to be.
"I wasn't sure I wanted to do family medicine. I was thinking about orthopedic surgery or general surgery or emergency medicine," said Marsh, who came to realize something greater, that the sense of camaraderie that he had with his unit was something that he wanted to maintain post-military.
"I realized, I really like what I'm doing. I'm taking care of families," Marsh said. "I always told people that I had the best job in the Army. I was taking care of great people, we had a great mission. The thing that I enjoyed most about it was we were taking care of the different characters that made up that unit and their families."
It's different, sure, life as a country doctor in rural Virginia, juxtaposed against the life of a combat doctor on the front lines. In the place of talking through firefights, Marsh talks his patients through the price of cattle, how the weather is impacting crops, how the local high school football team is doing. But there's also a lot that feels similar between the two.
"In the military, a lot of times, we're out on our own, very independent," Marsh said. "We don't always have the backup that we may like to have. I sort of feel that way out in Middlebrook. We have a hospital thirty minutes away that's excellent, but we see a lot of emergency-type problems in Middlebrook.
"It tests your level of skill, and I like it. I like being challenged. That's why it's worked out really well for me to be here."
– Column by Chris Graham