Sixth District Congressman Ben Cline was full of praise for Republican House Speaker Kevin McCarthy's meeting with Taiwan's president last week.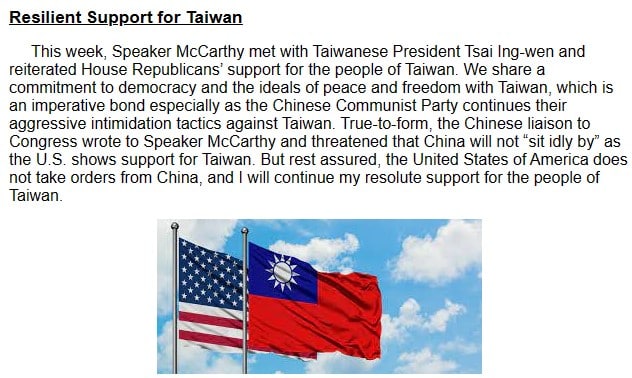 But last year, when Democratic then-speaker Nancy Pelosi visited Taiwan despite threats from China, Cline said:
"I am concerned that she created an international incident with what is essentially a farewell tour. [Republicans] will continue to stand strong for Taiwan. But we will do it in a way that doesn't inflame tensions, and actually addresses the challenges facing that part of the world."
Congressman Cline: Why did you have such different reactions to McCarthy's meeting and Pelosi's visit?
Gene Zitver is the editor of ClineWatch.