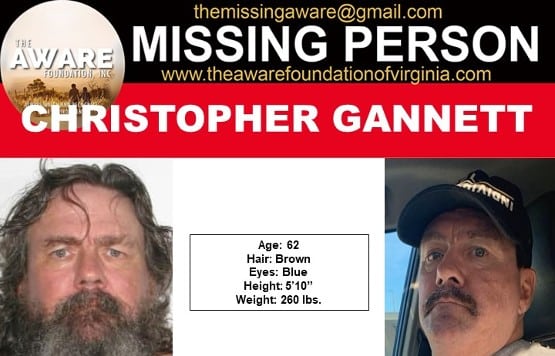 The Chesterfield County Police Department is searching for a missing 62-year-old male.
Christopher Gannett was reported missing by family members on Feb. 11. Approximately five days earlier, Gannett had been kicked out of his residence in the 5600 block of Handel Court in Chesterfield after a domestic dispute.
Gannett, according to family, was dropped off in the area of Iron Bridge Road and Irongate Drive. He is known to frequent the area of Dinwiddie Avenue in Richmond.
Anyone with information about Gannett's whereabouts should contact the Chesterfield County Police Department at 804-748-1251 or Crime Solvers at 804-748-0660.