Charlottesville's Corey Hunt has been named the VBL Maynard "Mo" Weber Manager of the Year.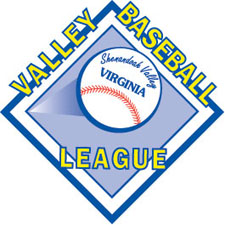 Hunt led the Tom Sox to a dominant 32-10 record in his first year as a VBL head coach, and just the third season of the Tom Sox franchise.
The South pennant winning roster included VBL Player of the Year Michael Wielansky, eight South Division All-Stars, six total selections to the VBL's Showcase All-Star team, and six All-VBL selections. He coached four different NCAA D-III players to All-Star or first team All-League recognition.
Charlottesville swept the past two pennant winners, Staunton and Waynesboro, in the South playoffs. They are trying to stave off elimination tonight however, after dropping Game 1 of the finals to defending champs Strasburg.
Currently the head coach at nearby Monticello High School, Hunt also played locally at MHS and the University of Virginia.
While at the University of Virginia, Hunt batted .337 in 101 career at-bats, which included 27 runs scored and 19 RBIs. In 2011, Hunt scored the winning run of the Charlottesville Super Regional, to send the Cavaliers to the College World Series. He coached the Monticello Mustangs to the 3A state semifinals in 2015.
The Maynard "Mo" Weber Coach of the Year Award was established in 2008. An educator and businessman, Weber coached baseball for more than 65 years. He was head coach at The College of William and Mary from 1964-65 and again from 1978-1981. When Weber stepped down from his coaching position in New Market at the age of 88 in 2011, his jersey, No. 1, was also retired. He was inducted into the Valley League Hall of Fame this summer.