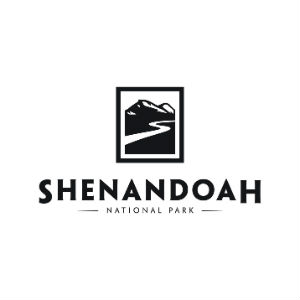 Celebrate American Hiking Society's National Trails Day® in Shenandoah National Park on Saturday, June 4.  In partnership with Shenandoah National Park, the Potomac Appalachian Trail Club (PATC) invites new hikers and experienced backpackers to learn new trail skills at PATC Trail Patrol's "Beyond the Trailhead" event at Byrd Visitor Center (milepost 51 on Skyline Drive) from9:15 am to 3:30 pm.  Come join guided hikes and hands-on demonstrations throughout the day.
With over 500 miles of trails, Shenandoah is a paradise for hikers.  There are trails for every goal, from a stroll on the Limberlost Trail to an excursion on the Appalachian Trail.  Enjoy the rewards and challenges of hiking to mountain summits and cascading waterfalls, while reconnecting with family, friends and yourself.
The National Trails Day® event is designed to give novice hikers the information they need to leave their cars behind and venture beyond the trailhead to enjoy Shenandoah National Park's numerous hiking trails.  Experienced hikers can discuss new ideas with PATC members at displays on Leave No Trace outdoor ethics and wilderness first aid techniques.  Everyone can participate in a hands-on demonstration of the traditional tools used to maintain trails in wilderness, such as crosscut saws, provided by the Shenandoah National Park trail crew throughout the day.
A variety of hikes guided by experienced Trail Patrol members will be offered for people of all ages and experience levels: hikes suitable for families with children as well as easy, moderate, and advanced hikes for adults.  Hikers will need to meet at the registration table at Byrd Visitor Center 15 minutes before the hike time to sign in.  Hikers should wear appropriate footwear and clothing for the season, and bring food and plenty of water for all hikes and a trail lunch for the advanced hikes.
The following hikes will meet at Byrd Visitor Center. Vehicle shuttles may be involved.
| | | | |
| --- | --- | --- | --- |
| Hike | Difficulty | Distance    | Start Time |
| Story of the Forest Trail | Easy | 1.8 miles | 10:00 a.m. |
| Appalachian Trail Ramble | Easy | 2.0 miles | 10:45 a.m. and 1:30 p.m. |
| Dark Hollow Falls Hike | Moderate | 2.0 miles | 9:30 a.m. and 1:30 p.m. |
| Rose River-Dark Hollow Falls | Advanced | 4.0 miles | 10:00 a.m. |
| Rapidan Camp National Historic Landmark | Advanced | 4.0 miles | 9:45 a.m. |
Pre-registration is encouraged but you may also register on June 4 at Byrd Visitor Center. To pre-register, send an email to [email protected]. Please include your name and which hike you wish to join.
PATC and Trail Patrol are charging no fees to attend or participate in any hike, workshop, or demonstration connected with the event; however, there is a $20-per-car entrance fee to the park (good for seven days). Byrd Visitor Center lies within the park at milepost 51 on Skyline Drive. For more information about the event, visit the PATC website at www.patc.net or contact Trail Patrol at [email protected].  For more information on the park, visit the park's website at www.nps.gov/shen. To see a list of scheduled ranger programs, please visit http://www.nps.gov/shen/planyourvisit/rangerprograms.htm.
"Beyond the Trailhead" celebrates the American Hiking Society's National Trails Day®, a nationally recognized trail awareness program that occurs annually on the first Saturday of June. Since 1993, National Trails Day® has inspired thousands of individuals and community groups to take part in activities that promote healthy living and mental well-being, protect green space, educate youth and adults on the importance of trails, and instill excitement for the outdoors. National Trails Day®encourages all Americans to get outside, connect with local outdoor clubs, businesses, community groups, and parks and recreation departments as well as federal land managing agencies to experience, appreciate and celebrate natural places.
Potomac Appalachian Trail Club is the volunteer trails maintenance group headquartered in Vienna, Virginia that maintains 240 miles of mid-Atlantic Appalachian Trail and 730 miles of other trails in Washington DC, Virginia, Maryland, southern Pennsylvania, and eastern West Virginia. PATC volunteers build and maintain trailside hiker shelters and rustic rental cabins, and publish detailed trails maps, hiking guidebooks, and books detailing the history of the Appalachian region. For more information about PATC and the Trail Patrol, visit the club's website as www.patc.net.
Trail Patrol is the education and outreach arm of the PATC. Trail Patrol members hike area trails to offer information and assistance to hikers and backpackers. Trail Patrol volunteers report trail conditions to PATC trail maintainers and offer public classes in beginning backpacking, hike leadership training, Leave No Trace Trainer, first aid with CPR and wilderness first aid.