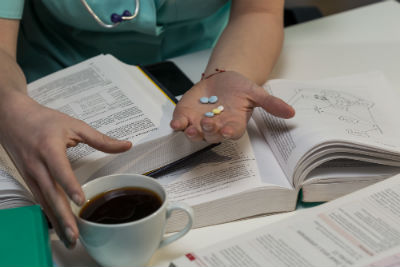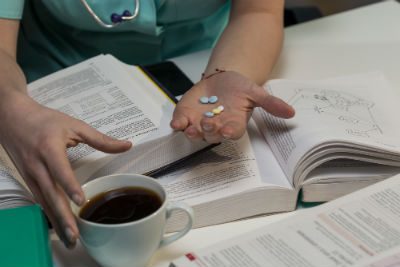 A large number of people nowadays cannot enjoy complete eight hours of restful sleep every night. Not getting enough sleep leads to reduced energy levels, fatigue and poor mental performance during the day. This can have a huge negative effect on one's job, study and other daily activities.
In order to stay mentally alert and physically energetic throughout the day, many people look for a temporary quick boost by taking certain supplements and medicines.
Cognition-boosting supplements, also known as nootropics, are broadly used by entrepreneurs, professionals, students and ordinary men and women who wish to enhance their mental abilities.
Some nootropics have stimulating properties and are often used to increase focus and productivity. One prominent example of these is adrafinil, which we will discuss in more detail below.
Adrafinil in a Few Words
Out of the many arousal-promoting nootropics, adrafinil is one of the most effective compounds with very few negative effects. It mildly stimulates brain functions and it has been shown to increase vigilance, alertness and cognition.
Adrafinil is a synthetic substance that was developed in France for use by old people who suffer from daytime fatigue and sleepiness due to sleep problems.
It is not scientifically clear how this substance works, but some studies suggest it enhances the function of some neurotransmitters in the brain, such as histamine, norepinephrine, dopamine and serotonin.
Over the past few years, adrafinil has climbed in popularity to become one of the top nootropic supplements used to elevate energy levels and promote a more alert mental state.
Several manufacturers produce adrafinil in the form of pure powder or capsules, and although it is not commonly available at local health stores, many online retailers sell this supplement at a price ranging from $25 to $30 per 30-capsule bottle. See this article at morris-health.com for an overview of some of the highest-rated brands and sellers of this nootropic.
What Benefits Can You Gain?
Despite having been initially designed for people who struggle with sleep-related health problems, such as narcolepsy, adrafinil may also be helpful for healthy people. Its primary benefits include the following:
Increased vigilance, stamina and alertness without hyperactivity or jitteriness. Students and people who have to stay awake and alert for long hours can take advantage of this effect.
Boosted energy levels and motivation leading to higher efficiency and productivity. This can benefit professionals and workers who are expected to do competitive jobs.
Enhanced memory, learning, thinking and other cognitive benefits. This could improve performance during exams and other tasks that require intense brainpower and ability to process, memorize and recall information faster.
Reduced fatigue and stress, improved mood, and general feeling of wellbeing.
These are the general effects that were observed and reported by users of adrafinil. Effects and effectiveness differ from one individual to another depending on how the user's body responds to the compound.
Final Verdict
Adrafinil is a safe cognitive enhancer supplement that can be useful in times when you have to endure rigorous mental activity. It has stimulatory effects and benefits similar to those of caffeine.
This substance does not have any serious side effects, however, it should be used with general caution, as is the case with any health product. You should follow the directions given by the manufacturer and ask a doctor or a pharmacist for advice when needed. Experts generally don't recommend taking nootropics for more than a few months, unless advised by a doctor.
Damien Winstead is a freelance writer with more than 15 years of experience researching and creating educational articles, blog posts and in-depth reports on a variety of topics. He loves writing about green living, alternative remedies, and nutritional supplements that help improve people's lives in a natural and safe way.