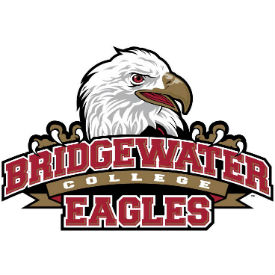 Bridgewater College head football coach Michael Clark has released the program's 2015 schedule that features four night games, including two under the lights at Jopson Field.
The Eagles open the 2015 slate with a rare Friday night contest on Sept 4 when they host Gettysburg College for a 7:00 p.m. kickoff.
"We are looking forward to the challenges the 2015 slate brings," Clark said. "Our student body embraced night football on campus in a big way and we will be able to bring that back to campus twice in 2015. To accommodate Gettysburg, it involved a Friday night event to open the season over the Labor Day weekend."
Bridgewater will travel to Greensboro College on Sept. 12 for a 7:00 p.m. contest and then return home on Sept, 19 for its final non-conference game when the Eagles entertain Newport News Apprentice on Family Weekend. Kickoff is set for 7:00 p.m.
Following a bye week, the Eagles will open ODAC play on Oct. 3 when they travel to Winchester, Va., for a 7:00 p.m. kickoff with Shenandoah University. Bridgewater stays on the road for its Oct. 10 contest at Emory & Henry College. Game time with the Wasps is set for 1:00 p.m.
The Eagles will celebrate Homecoming on Oct. 17 when Guilford comes to Jopson Field for a 2:00 p.m. kickoff.
Following Homecoming, the Eagles return to the road for their next two games. Bridgewater makes the short trip to Washington and Lee on Oct. 24 and then ventures to Hampden-Sydney on Oct. 31. Both games will start at1:00 p.m.
Bridgewater closes out its regular season with a pair of home games in the month of November. The Eagles will host its Hall of Fame game on Nov. 7 when they entertain Randolph-Macon College. Bridgewater will celebrate Senior Day on Nov. 14 when the Eagles close out the regular season against Catholic. Both games will kick off at 1:00 p.m.