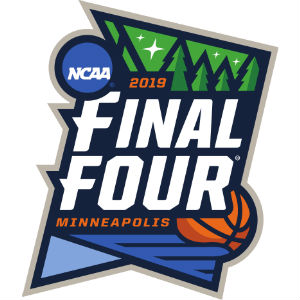 Seth Megginson updates his look at 2019 NCAA Tournament bracketology.
East (Washington D.C)
1 Duke V 16 Norfolk St/ Prairie View A&M (Colombia, SC)
8 TCU V 9 Auburn (Colombia, SC)
5 Louisville V 12 Yale (San Jose, CA)
4 Iowa State V 13 Belmont (San Jose, CA)
6 Buffalo V 11 NC State (Tulsa, OK)
3 Marquette V 14 Texas State (Tulsa, OK)
7 Mississippi State V 10 Temple (Des Moines, IA)
2 Michigan State V 15 Montana (Des Moines, IA)
South (Louisville)
1 Tennessee V 16 Sam Houston St (Colombia, SC)
8 Syracuse V 9 VCU (Colombia, SC)
5 Kansas State V 12 New Mexico State (Hartford, CT)
4 Florida State V 13 Vermont (Hartford, CT)
6 Maryland V 11 Alabama (Tulsa, OK)
3 Houston V 14 UC Irvine (Tulsa, OK)
7 Ole Miss V 10 Ohio State (Jacksonville, FL)
2 UNC V 15. Radford (Jacksonville, FL)
Midwest
1 Virginia V 16 Bucknell (Columbus, OH)
8 St. Johns V 9 UCF (Columbus, OH)
5 Iowa V 12 Clemson/Texas (San Jose, CA)
4 Nevada V 13 Hofstra (San Jose, CA)
6 Wisconsin V 11 Wofford (Salt Lake City, UT)
3 Kansas V 14 ODU (Salt Lake City, UT)
7 Virginia Tech V 10 Minnesota (Columbus, OH)
2 Kentucky V 15 Northern Kentucky (Columbus, OH)
West
1 Gonzaga V 16 Canisius / St. Francis (PA) (Salt Lake City, UT)
8 Washington V 9 Baylor (Salt Lake City, UT)
5 Texas Tech V 12 Davidson (Hartford CT)
4 Purdue V 13 Drake (Hartford CT)
6 Villanova V 11 Oklahoma/ Arizona State (Jacksonville, FL)
3 LSU V 14 Liberty (Jacksonville, FL)
7 Cincinnati V 10 Seton Hall (Des Moines, IA)
2 Michigan V 15 South Dakota State (Des Moines, IA)
Last Four In:
Oklahoma
Arizona St
Texas
Clemson
First Four Out:
Butler
Florida
Arkansas
Indiana
Newcomers: Drake, Canisius
Who's moving up?
Iowa State: The Cyclones got a big road win in Manhattan Kansas over Kansas State this weekend to put them up in a four seed in my latest bracketology. Iowa State will have plenty more chances to keep their stock rising in the next few weeks but the win over Kansas State was a big step into securing a better seed.
Iowa: The Cyclones in state rivals also had a big weekend. Yes they needed a last second prayer to beat Rutgers but with the win they moved up into a five seed,. The Hawkeyes have Maryland and Indiana at home this week to games that I wouldn't be surprised if they won or lost so it's a big week in Iowa City.
Florida: No I do not have them in the field but with a win over Alabama this weekend and some key bubble team loses Florida now finds themselves knocking on the door. Florida still has two matchups with LSU and a date with Kentucky before the season ends so the Gators should be in control of their own destiny win it comes to an NCAA tournament berth.
Who's moving down
Wisconsin: The Badgers did not even play a game this weekend but with how results worked out this weekend the Badgers dropped down to a six seed. Wisconsin is on a two game losing streak but those loses were to the BIG 10 best. Wisconsin's schedule from here on out however is not that daunting so look for Wisconsin to contend for a five or four seed.
Villanova: The defending champs lose to St. John's on Sunday dropped the Wildcats from a potential four seed to a six seed. The Wildcats much like Wisconsin shouldn't panic though as they should be pushing for a four seed come March.
Ohio State: The Buckeyes dropped only a little bit over this weekend but this is more of a warning to the Buckeyes more than anything. If they do not get some big wins over these last few weeks Ohio State may find themselves in Dayton for a play in game or maybe even out of tournament picture all together (though that is unlikely with how awful the bubble is this year) Ohio State has no real signatures win and need them fast.