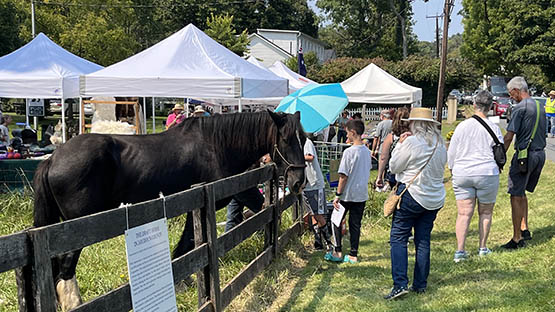 The 53rd annual Bluemont Fair will be held Sept. 16-17, from 10 a.m. to 5 p.m. both days.
An old-fashioned country fair, the Bluemont Fair features traditional crafts, local art and authors, craft and farming demonstrations, historical re-enactors, music, petting zoo, homemade food,  antiques and more.
The Plaster Museum of Bluemont Heritage will offer a special exhibit.
The fair is set throughout the historic village of Bluemont in the foothills of the Blue Ridge Mountains in western Loudoun County.
General admission is $10. Children ages 9 and under have free admission. Parking is free.
For more information, visit www.bluemontfair.org