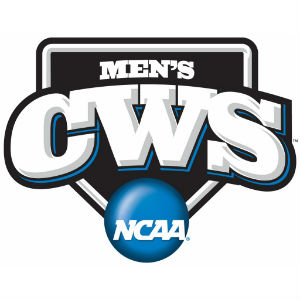 Mike Papi rode a 3-2, two-out pitch to the gap in right-center to score pinch-runner Thomas Woodruff from second base, lifting UVA to a 2-1 win over Ole Miss in the College World Series Sunday night in Omaha, Neb.
Virginia (50-14) dominated play most of the night, with starter Nathan Kirby and reliever Artie Lewicki holding the vaunted Rebels offense to one hit, but the Cavs struggled with runners in scoring position, leaving 11 runners on base. And that eventually caught up to the 'Hoos, who led just 1-0 entering the eighth, when Ole Miss (46-20) finally chased Kirby after working back-to-back walks to lead off the frame.
Ole Miss got on the board after a bunt moved the runners to second and third and pinch-hitter Holt Perdzock scored pinch-runner Cameron Dishon from third with a grounder to short off Lewicki (7-1).
Virginia went down in order in the eighth, and Lewicki pitched a perfect ninth to keep the game knotted at 1. Catcher Nate Irving led off the UVA half of the ninth by working a walk off Ole Miss reliever Aaron Greenwood (3-2).
Woodruff came in to pinch run for Irving, and advanced to second on a sacrifice bunt by Branden Cogswell. Daniel Pinero struck out on a 3-2 pitch for the second out, setting up Papi's heroics.
Kirby didn't factor into the decision, but pitched a whale of a ballgame for the Cavs in a no-decision, going 7+, giving up a run on one hit, striking out four and walking three.
Lewicki didn't allow a baserunner in two perfect innings of relief.
Ole Miss starter Chris Ellis gave up a run on six hits in six innings, striking out three and walking four.
Virginia advances to a winners-bracket game Tuesday at 8 p.m. Eastern against TCU (48-16), a 3-2 winner over Texas Tech earlier on Sunday.