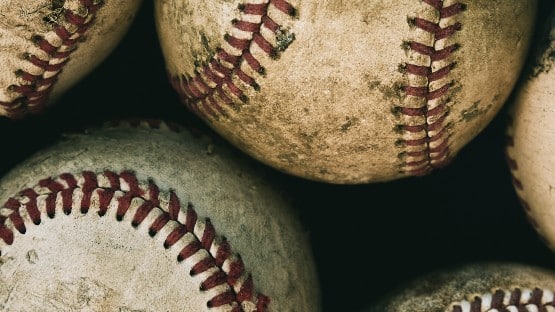 #19 Virginia 16, Rhode Island 6
Virginia coach Brian O'Connor won his 800th career game as #19 Virginia (11-0) completed the series sweep of Rhode Island (3-6) with a 16-6 victory on Sunday at Disharoon Park.
O'Connor is the eighth coach in ACC history to reach 800 wins at an ACC school.
O'Connor, now in his 20th season at the helm of the Virginia baseball program, sports an 800-338-2 career mark. His .703 career winning percentage is the second highest among active NCAA DI coaches (min. 10 years). He has Virginia off to its second-straight 11-0 start to the season and fifth since taking over the program in 2004.
Catcher Kyle Teel capped off an incredible weekend at the plate, with a 4-for-5, two double, two RBI day. He finished the series 10-for-13 (.769) with two doubles, eight runs scored and six RBI. Jake Gelof moved into sole possession of sixth place all-time on UVA's career home run list with a solo shot in the eighth inning, his 29th of his career.
#11 Virginia Tech 12, Charlotte 4
#11 Virginia Tech finished off Charlotte, 12-4, on Sunday, to sweep the teams' three-game weekend set at English Field at Atlantic Union Bank Park.
Fifth-year outfielder Chris Cannizzaro racked up three or more hits for the fifth consecutive game, batting 3-for-5 with a double, a triple and two RBIs. Spanning his last five starts from Sunday to Sunday, Cannizzaro – who holds a .540 season batting average and a 1.576 OPS – has now cracked 19 hits during his last 26 at-bats, producing four doubles, two triples and four home runs during the stretch.
Cannizzaro's one-out single during the bottom of the first inning put Virginia Tech (9-2) in business early against the 49ers' starter, Miles Langhorne. On the very next pitch, third baseman Carson DeMartini ripped a double to right field, leaving first base open for Eddie Eisert to turn a 1-2 count into a six-pitch walk.
Pegged square in the back on the first pitch of his ensuing at-bat, Jack Hurley collected a hard-earned RBI as a hit batsman, allowing Cannizzaro to trot home and put the Hokies ahead, 1-0. Battling Langhorne to a full count, outfielder Carson Jones proceeded to clear the bases with his three-RBI double to right center field, gifting Tech the 4-0 advantage out of the gates.
VMI 14, Coppin State 11
The VMI baseball team held on to defeat Coppin State University 14-11 Sunday to sweep the three-game non-conference series in Gray-Minor Stadium.
VMI is now 8-0 on the season at home and has won eight of its last nine games.
Junior Cole Jenkins went 4-5 on the day with three doubles and three RBI and Trey Morgan was 3-4 with two stolen bases and fell just a home run short of hitting for the cycle.