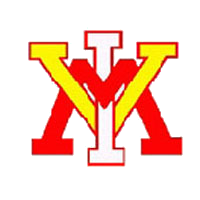 Brandon Barbery struck out 10 batters and allowed just two hits over 6 2/3 innings, leading the VMI Keydets to a 6-2 win over the Samford Bulldogs in SoCon baseball action Saturday at Gray-Minor Stadium. It was the first SoCon home win for the Keydets in stadium history, as VMI had lost this season's conference home opener Friday night.
Barbery (3-1) gave up an unearned run in the fourth to tie the game, but the Keydets (6-13, 2-3 SoCon) got the lead for good in the fifth. Thomas Stallings led off with a walk and Will Malbon attempted to bunt him to second. Samford's (10-14, 3-2) defense appeared to have a force play on Stallings at second, but pitcher Jared Brasher threw the ball into center field for an error. David Geary was then hit by a pitch and one out later, Tyler Tharp singled home two runs to make it a 3-1 game. Matt Winn had a RBI single later in the inning to make it 4-1, and Samford got no closer the rest of the way.
Barbery picked up the win with his strong outing, as he walked three and allowed just one earned run. Since giving up five earned runs against Binghamton on March 9, Barbery has given up two earned runs on 13 hits in his past three starts (20 innings) for an 0.90 ERA during that time.
Brasher (0-2) gave up four runs, three earned, on four hits over 4 1/3 innings to take the loss. Taylor Edens pitched 2 1/3 innings and gave up just one hit for his third save of the year.
The Keydets took the early lead, when Jacob Jaye singled to left field to lead off the third inning. One out later, he stole second and Malbon followed with a walk. Geary fouled out, but Jordan Tarsovich legged out an infield hit to load the bases and Tharp was hit by a pitch to score a run and give VMI a 1-0 lead.
Samford tied it in the fourth, when Heath Quinn singled off Barbery with one out. He moved to second on a wild pitch and Austin Edens followed with a ground ball to third that Thomas Stallings fielded, but threw wildly to first to put runners at the corners. Alex Lee then lofted a sacrifice fly to right center to tie the game, 1-1.
After VMI's three-run uprising in the fifth, the home team added on in the sixth. Jaye had an infield single to lead off the frame, and after a fielder's choice for the first out, Malbon bunted Stallings to second. Geary followed with a ground ball deep in the shortstop hole that Samford's Danny Rodriguez made a sliding attempt to stop going to his right, but the ball hit off his knee and rolled away, allowing Stallings to score from second base on the hit and give the Keydets a 5-1 lead.
The Bulldogs got a run in the seventh and knocked Barbery out of the game, but Edens struck out Jared Watson, representing the tying run, to end the inning. VMI tacked on an insurance run on a Will Connerley home run in the eighth, and Samford managed only single baserunners in the eighth and ninth as Edens closed out the Keydet win.
Offensively, Jaye led the Keydets with a two-hit day and the freshman is now 4 for 7 in the series. Jaye has raised his average 91 points since the first pitch of the Wofford series March 20. No Samford player had a multi-hit game.
VMI baseball will return to action Sunday, as the Keydets and Bulldogs close out their three-game series at Gray-Minor Stadium. Action gets underway at noon.