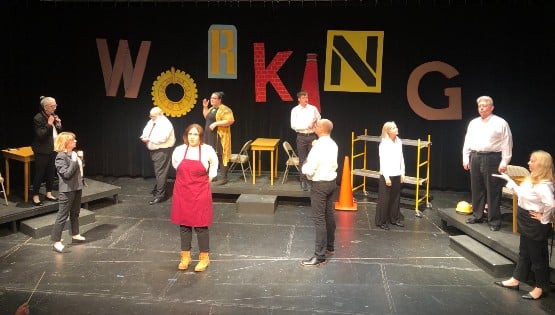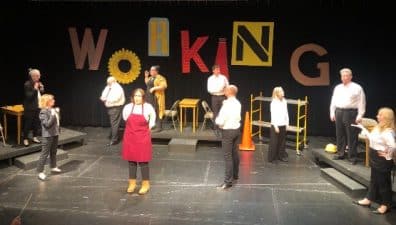 In choosing the next show for Waynesboro Players, director Ed Smith wanted a musical.
"Working: A Musical" is the group's first musical since the COVID-19 pandemic.
"It's a different show," Smith said of a production that contains 23 monologues by 10 actors. The characters talk about their jobs, including an iron worker, hedge fund manager, waitress, stay-at-home mother and a flight attendant.
A project manager named Amanda says: "Jobs are not big enough for people." They do not tell the full story of who is a person.
"I hope the audience takes away an appreciation for people who do jobs that you may not think much of. That's the biggest take away for me," Smith said.
Two songs are written by "Hamilton" playwright Lin-Manuel Miranda and one by James Taylor.
"The songs in this play are songs that are written by different people," Smith said.
Danny Lee, who lives in Massanutten and works in Waynesboro, has been with Waynesboro Players for 20 years. "Working," he said has required a lot of practice and memorization.
"I hope they find themes in it somewhere. This story is a journey," Lee said.
From an individual's first job to a mid-life crisis to retirement, audience members hear monologues from different professions and different times in a career.
At age 57, Lee said he most identifies with the characters closer to retirement, the ones who are looking back at their careers.
Justus Butler, who lives in Harrisonburg, will be seen offstage as musical director.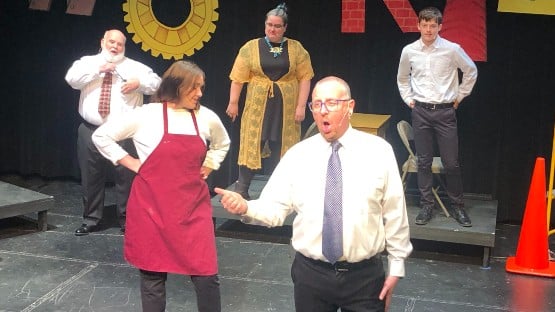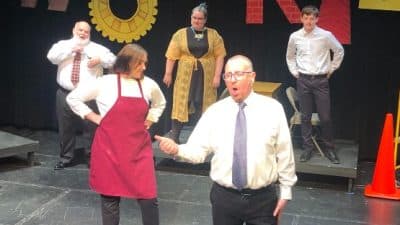 "A new found appreciation and understanding of blue-collar workers," she said of what she hopes the audience takes away from the show.
And a lot of blue collar workers live in the Valley may see the show who never expected to see a representation of themselves in the show.
Landon McNorton, 14, is a freshman at Wilson Memorial High School, and the youngest actor in the cast.
"It's just been really fun," he said.
He said he hopes the audience has a good time.
"Working: A Musical" will be performed April 28, 29 and May 5 and 6 at 7:30 p.m. and April 30 and May 7 at 2 p.m. at Blue Ridge Community College, Fine Arts Center, Black Box Theatre.