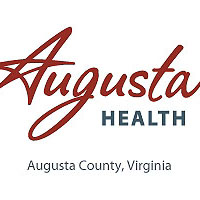 The Augusta Health campus sits on some of Augusta County's most fertile soil. Now, thanks to a new partnership with Allegheny Mountain Institute, what was historically farmland will be cultivated once again to provide food for the hospital and for the community. The AMI Farm at Augusta Health is a joint venture of AMI and Augusta Health to raise awareness about the importance of healthy eating and sustainable growing practices.
AMI and Augusta Health share the vision that access to excellent health care includes access to healthy food. Scheduled for groundbreaking this month, the project is rooted in the missions of both organizations to promote health and wellbeing in the community. This innovative farm project addresses Augusta Health's recent Community Health Needs Assessment priorities: Nutrition, Physical Activity, and Weight. As it considered various projects to address these priorities, the Community Partnership Committee of the Augusta Health Board determined that a partnership with AMI could help realize the goal of improving the wellbeing of the community through increased education and access to healthy foods.  Key features of the project include a production farm and demonstration garden, as well as a community venue for nutrition education.
Community members will have the opportunity to learn more about sustainable agriculture through hands-on experiences and workshops about organic, regenerative, four-season growing practices.  Additional class offerings will include whole-foods nutrition and food preparation, as well as interactive tours for the community.
"This is a community collaboration and partnership," says Dan O'Connor, Vice President of Human Resources and Clinical Integration at Augusta Health, and the executive sponsor of Augusta Health's nutrition, physical activity and weight initiative. "We are uniquely situated with land on our hospital campus that can be used for this purpose, a team of physicians and other clinicians who support the initiative, and a partner with AMI's expertise that can bring this idea to life."
Another project highlight is a "Food Farmacy" program. This unique prescription produce program will provide at-risk chronic disease patients with "prescriptions" for free nutrition education, cooking demonstrations, and fresh produce to support health and wellness. The Food Farmacy will serve to build awareness of wellness practices and the link between eating nutrient dense, fresh local foods and optimum health.
Sue Erhardt, AMI's Executive Director is excited about the positive impact this partnership will have in the community: "We envision this farm to be an upbeat and positive place for people to gather and learn skills to grow food, gain a sense of empowerment through knowledge, and be encouraged to make healthier lifestyle choices."
The former Yoder Farm on the Augusta Health campus, located behind the Augusta Community Care Building off Mule Academy Road, will be the site of the production farm.  The production farm will supply Augusta Health's food system with fresh produce for its cafeteria and catering menu and foods that will be integrated into patient and visitor meal options. Allegheny Mountain Institute will grow more than 40 varieties of produce on 1.25 acres, and expects to harvest 8,000 pounds of food in 2018. Nutrient dense crops that will be harvested throughout the year include kale, tomatoes, beans, broccoli, carrots, spinach, peas, melons, and culinary herbs.
Beyond growing healthy food, the AMI Farm at Augusta Health will cultivate new levels of wellness in the community through partnership and education, and offer a variety of opportunities for the public to participate in workshops, events, volunteer days, and an Open House scheduled for June 23, 2018.
About Augusta Health
Augusta Health is an independent, community owned, not for profit hospital, whose mission is to promote the health and well being of its community through access to excellent care. Named one of the 100 Top Hospitals in America by Thomson Reuters/Truven in 2011 and 2012, Augusta Health has also been nationally recognized by HealthGrades as one of America's 50 Best Hospitals for clinical excellence and patient safety for three consecutive years. For more information about Augusta Health, its programs and services, please visit www.augustahealth.com.
About Allegheny Mountain Institute
Allegheny Mountain Institute (AMI) is a 501(c) 3 educational nonprofit organization, with the mission to cultivate healthy communities through food and education. AMI envisions a thriving network of collaborative, vibrant, communities that value the connection between food and health, and works to support our region in developing a more secure and healthy food system. AMI's Fellowship program provides a model for hands-on agricultural training that cultivates leaders and educators in sustainable and regenerative practices, and prepares individuals to become teachers and ambassadors for a viable and accessible local food system. For more information about AMI and its programs, please visitww.alleghenymountaininsitute.org.