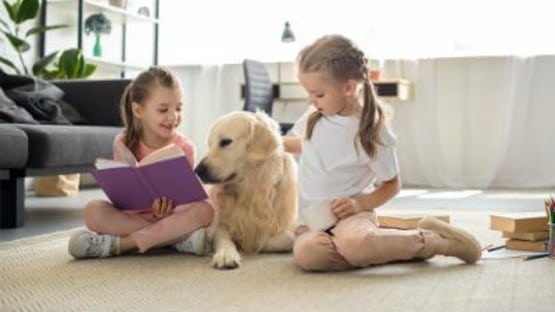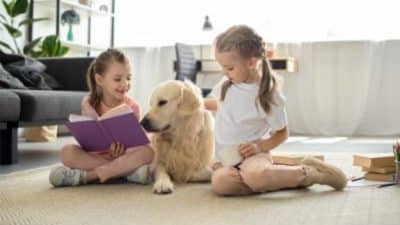 Last week, at Stafford County Animal Shelter, staff posted on Facebook about a dog named Sky, the shelter's longest resident.
Sky had been at the shelter since November 2022 with no inquiries, no visits, no interest. In her case, she needed to be the only pet in the home she was adopted into and she needed a fenced-in yard. That can be a difficult request from a shelter dog.
I shared the shelter's post about her on Facebook. Someone had to be out there who would see her photo, read her story and take her home.
Several others also shared the shelter's post.
"It's official, we're desperate.
"Sky hasn't received ONE inquiry since arriving to us November last year. No one has sent an email. No one has called about her. No one asks to visit with her. We have posted her multiple times…still nothing. We understand she must be the only dog, but there has to be someone out there who belongs to Sky. She is a wonderful companion. She does great with all people and loves going for walks with our volunteers. We are confident she will make someone very happy, she just needs a chance!"
The next day, the shelter received so many inquiries about Sky, staff could not respond to them all. Sky went to her furever home.
Through Facebook and social media, Sky's story was shared enough until her new human found her and came to rescue her.
Wouldn't it be wonderful if the power of Facebook and community were used in this way for every dog, to find every cat and dog a furever home?
Well, it can be.
The next day, the shelter posted on Facebook: "We are so thrilled Sky found a home, but our hard work isn't over just yet! We still have A LOT of dogs currently waiting for their spotlight."
This goes for dogs and cats at animal shelters in Virginia and across the United States.
Here in the Valley, Shenandoah Valley Animal Services Center (SVASC) in Lyndhurst needs fosters, and individuals and families willing to adopt.
SVASC serves as the municipal shelter for Staunton, Augusta County and Waynesboro. Staff must maintain empty space for dogs obtained from animal control or involved in court cases.
I say this on my Facebook all the time: #adoptdonotshop. For every animal that's bred for purchase, dozens of animals in shelters are euthanized.
I became a supporter of rescuing in 1993 when a Maine Coon cat limped into my family's backyard. Yes, limped. Scrappy Doo had been shot three times in his left shoulder, did not receive medical attention, and the shoulder healed with at least two bullets still in it.
My family already had Kittie, who was a stray kitten, and soon acquired Kirby, a stray Beagle puppy. The next-door neighbor's dog, Sunny, ended up adopting us because she and Kirby were besties.
Two stray cats and two stray dogs. Four lives saved.
Scrappy was with me until July 2008. I allowed myself time to grieve. I knew I would adopt again because adopting more cats was the best way to honor Scrappy's memory.
After I moved to southern Maryland, another stray came into my heart. Chassy girl was a five-week-old kitten, probably abandoned by her feral cat mom because she was the runt of the litter. Her cat mom underestimated Chassy's will to live. She was found screaming in a car engine. My friend named her Chassy, as in a car chassis.
After moving to the Valley, I knew it was time for Chassy to have a brother. I expected to adopt an older boy, but then I saw Sharkie boy's photo on Facebook shared by his foster mom in Waynesboro. An eight-month-old Maine Coon. Yes, another Maine Coon, and I adopted him in January, the same month that Scrappy had joined my family 26 years before.
Rescue a dog or cat today. The life you save today could end up saving your life. Scrappy saved me every day for more than 15 years. Now, Chassy and Sharkie save me every day.
Call or visit your local animal shelter today and create a furever home for a shelter pet.