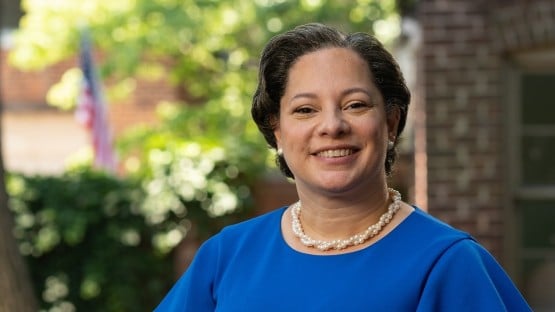 Congresswoman Jennifer Wexton, who serves Virginia's District 10, announced in April that she was diagnosed with Parkinson's Disease.
Today, Wexton announced that she will not seek reelection in 2024, and Congresswoman Jennifer McClellan, Virginia's District 4 representative, responded with a statement of support.
"Congresswoman Jennifer Wexton has served the Commonwealth of Virginia with dignity and grace for nearly 20 years as a prosecutor, substitute judge, legal advocate for abused children, state senator and member of Congress. I am privileged to have served alongside her for the past decade in the Virginia General Assembly and now the U.S. House of Representatives. From expanding rights for breastfeeding mothers, to extending Virginia's antidiscrimination laws to protect the LGBTQ community, to fighting to bring the FBI headquarters to Virginia, Jennifer has been a strong partner in serving the needs of all Virginians," McClellan said.
According to McClellan, Wexton "has tenaciously fought to improve the lives of hardworking Virginians and their families, particularly women and children. Her intellect, determination and ability to deliver real results for her constituents is an inspiration. Jennifer is a true civil servant and has helped make Virginia's Tenth Congressional District, our Commonwealth, and our country a better place."
McClellan said she calls Wexton her dear friend who became a big sister to her when she joined the Virginia Senate, and who was instrumental in McClellan's decision to run for Congress after A. Donald McEachin's death in late 2022.
"Jennifer now faces her toughest fight, which I know she will face with the same tenacity and dignity that has fueled her public service. I look forward to working with her as she continues to serve the Tenth District in the 118th Congress. We still have more work to do together," McClellan said.
Related stories:
Virginia Congresswoman Jennifer Wexton shares Parkinson's Disease diagnosis – Augusta Free Press
Jennifer Wexton diagnosed with 'Parkinson on steroids,' won't run for re-election in 2024 – Augusta Free Press