Sports
New York Yankees take series opener from Orioles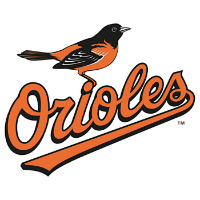 Ivan Nova and three Yankee relievers held Baltimore to five hits in a 2-1 New York win Monday night
Nova (7-5, 4.92 ERA, 1.34 WHIP) limited the Orioles to a run on four hits in six innings of work, striking out four and walking three.
He outdueled Kevin Gausman (1-7, 4.05 ERA, 1.29 WHIP), who gave up two runs on six hits in six and two-thirds innings, striking out six and walking one.
Jonathan Schoop (.301/.334/.520, 16 HR, 54 RBI) hit a solo homer in the second to account for the offense for the Orioles (53-38), who have a one and a half game lead on Boston in the AL East.