Sports
New Orleans Pelicans to hold training camp at The Greenbrier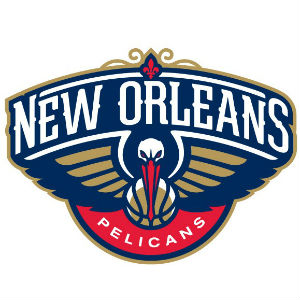 The Greenbrier announced this week that the New Orleans Pelicans will hold their 2015 Training Camp at America's Resort.
The 2015 NBA Playoff team led by energetic head coach Alvin Gentry, coupled with superstar talents including Anthony Davis, Jrue Holiday and Tyreke Evans, will train from September 29–October 2, 2015 at The Greenbrier's Indoor Tennis and Recreation Center. Two basketball courts are being installed along with bleacher seating for spectators. Two practices, including one full-squad scrimmage, will be open to the general public with bleacher seating offered on a first-come, first-served basis.
"Once again, I'm really delighted to be able to bring an exceptional experience to the deserving people of West Virginia," said Chairman and Owner of The Greenbrier Jim Justice. "For West Virginians to be able to enjoy seeing first hand practices of an NBA team within our state is very rewarding to me."
FAN INFORMATION
General Information: Please visit greenbrier.com/pelicans for event updates and notifications.
Admission Information: For fans wishing to attend the New Orleans Pelicans 2015 Training Camp, admission is available on a first-come, first-served basis. Limited bleacher seating is available for spectators. There is no admission charge to watch.
Parking & Transportation Information: Parking for spectators is available on a first-come, first-served basis at The Greenbrier Sports Performance Center. Please follow signs just west of The Greenbrier's main entrance. Spectators must pass a security check before boarding shuttles to The Greenbrier's Indoor Tennis and Recreation Center. Shuttles are the only form of transportation permitted; personal vehicles, walk-ins, and private buses are not permitted.
Transportation tickets are $5 per adult and $2 per child (age 12 and under). The transportation ticket will also grant you access to ALL of The Greenbrier's 55 activities including the Restaurant Collection and Casino Club. Please go to greenbrier.com/pelicans to pre-order your transportation ticket.
Prohibited Items: Umbrellas, bags larger than 6×6 (camera cases, backpacks, packages), video cameras, banners, beverages, coolers & weapons. Stroller parking will be made available for guests with children. Diaper bags should be stowed with the stroller. Please turn off cell phones during practices.
Practice Schedule:
The practice schedule is subject to change. Please visit
greenbrier.com/pelicans
for event updates and notifications.
Lodging: The Greenbrier has availability throughout the New Orleans Pelicans 2015 Training Camp. Please call (855) 851-9901 (option 4) for rates and reservations.
Player Autographs:
Following each practice, Pelicans players will sign autographs for fans. Available players will sign autographs if time and circumstances permit, but please note that autographs are not guaranteed.
Still Photos and Video: Fans are welcome to take photos of the players during training camp, but video is prohibited. Staff may request at any time that you cease using those devices and may inspect the device for compliance.
Concessions: There will be hot dogs, hamburgers and beverages available for purchase on site. Drink and food from the outside are not allowed on the premises.
Restrooms: Restrooms are available in the Indoor Tennis and Recreation Center.
Special Needs: Visitors with special needs should see a Greenbrier representative for assistance. An ADA bus and viewing area is available for fans with special needs.