Men's lacrosse: Aitken leads No. 11 UVA over Drexel, 13-8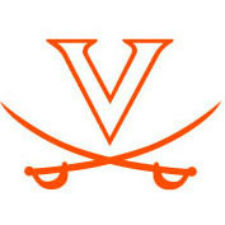 Virginia sophomore midfielder Dox Aitken scored four goals to lift the No. 11 Virginia Cavaliers (2-0) over the Drexel Dragons on Saturday afternoon, 13-8, at Vidas Field. It is UVA's 11th straight victory over the Dragons and now the Cavaliers lead the all-time series 17-1.
"I thought it was a great start for Virginia by scoring two goals in the first 14 seconds of the game," said Virginia men's lacrosse head coach Lars Tiffany. "We may have felt a trap there with some complacency. 'Look, we are up 2-0 only 14 seconds into the game' – so we need to respect every opponent, certainly a Drexel team that fought back and made this a heck of a game."
UVA wasted no time as Justin Schwenk won the game's opening faceoff and scored his first goal of the season, nine seconds into the game. On the ensuing faceoff, a Drexel faceoff violation gave UVA the ball and Ryan Conrad scored five seconds later after taking it to the rack, giving UVA an early 2-0 lead 14 seconds into the contest.
After a Drexel goal from Will Manganiello at 7:32 in the first, UVA reeled off two more goals, one by Aitken and another by Mike D'Amario, taking a 4-1 lead with 2:43 left in the opening period.
The Dragons scored two quick goals to cut UVA's lead to two goals, 5-3, with 8:38 left in the second quarter. The Cavaliers answered with a 5-0 run to close the half. Virginia entered the intermission with a 9-3 lead. During the run Aitken scored two more goals, while Ryan Lamb, Cameron Stafford and Regan Quinn all added scores.
Drexel started the third quarter quickly, scoring two goals to cut UVA's lead to four goals, 9-5. Manganiello's third goal of the game capped the run with 11:51 left in the third period. UVA answered with goals from John Fox and D'Amario, increasing the advantage back to six, 11-5.
The Dragons closed out the game on a 3-2 run, but it wasn't enough as the Cavaliers kept them at bay with the five-goal victory.
The Cavaliers won the battle of shots (44-36), ground balls (34-30) and faceoffs (17-8). Drexel had more saves (10-9) and more turnovers (16-12).
Nine different Cavaliers scored goals for UVA, led by Aitken's four scores. D'Amario had two scores, while seven other Cavaliers notched one goal, highlighted by the first career goal by Quinn. Griffin Thompson picked up the win in the cate with nine saves.
Virginia returns to action on Tuesday when the Cavaliers make their first trip to High Point. The Cavaliers and Panthers will clash at 7 p.m. and the game will be streamed live on the Big South Network.