Lynchburg drops series opener to Frederick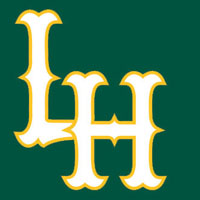 Lynchburg dropped a Fourth of July contest to Frederick, 9-6. The Keys scored in five separate innings including the first and last two frames. Lynchburg scored four of its runs in the fifth inning with the help of a three-run homer from Luigi Rodriguez.
Of the 18 combined hits in the game, 10 of them went for extra bases. The Keys lead off the game with two doubles from Erick Salcedo andD.J. Stewart, who both came around to score. Anthony Santander hit a sacrifice fly to bring in Greg Allen, who reached base on a hit by pitch in the first. Aderlin Rodriguez hit a three-run home run in the third inning to give the Keys a 5-1 lead. The 'Cats tacked on another run in the third after Bobby Bradley grounded out and drove in Allen, who had walked earlier in the frame and advanced to third on a Santanderdouble.
Luigi Rodriguez hit his second home run of the season to tie the game, 6-all, in the fifth inning. That remained the score until Aderlin Rodriguez hit an eighth inning home run to give Frederick the lead back, which it would not surrender.
Anderson Polanco worked through five innings for the Hillcats and allowed five earned runs on five hits. The lefty struck out six batters and walked four. Matt Whitehouse (0-1) pitched two perfect innings out of the bullpen but surrendered the solo homer in the eight to begin his third inning of work and suffered the loss.
The Hillcats are 13-11 in series openers and 38-19 in all other contests…Francisco Mejia extended his hitting streak to 30 games overall, dating back to his time in Lake County…The switch-hitting catcher has hit safely in all six of his games as a Hillcat, batting .333 with four RBIs.
Lynchburg will attempt to rebound against Frederick Tuesday at 6:30 p.m. Luis Lugo (4-2, 3.94) will start for the Hillcats against Mitch Horacek (3-9, 4.97). Fans can listen to the action on 93.3 FM and 1320 AM as well as www.lynchburg-hillcats.com, beginning with the Hillcats On-Deck Show at 6:15 p.m.