Sports
Liberty alum Tony Beasley named interim manager of MLB's Texas Rangers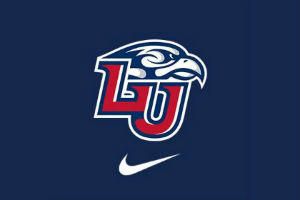 The Texas Rangers have announced that former Liberty infielder Tony Beasley has been named the team's interim manager for the rest of the 2022 season.
A member of the 1988 and 1989 Liberty Flames squads, Beasley has spent the past 22 years as a member of several major league organizations' staffs. He has served as an assistant coach at the major league level, a roving instructor and a manager at several minor league levels during the time.
The Fredericksburg native has spent the last eight seasons serving as the Rangers' third base coach. He will be a major league manager for the first time when Texas, 51-63 and third place in the American League West, hosts the Oakland A's this evening.
In his two seasons at Liberty, Beasley started at second base for former major leaguer Al Worthington. A leadoff hitter, the second baseman was a catalyst for the Liberty offense. In 1989, he was named the team MVP after hitting .345 and stealing 24 bases.
He was later drafted in the same year in the 19th round by the Baltimore Orioles. Beasley hit .260 in eight minor league seasons as a middle infielder with the Orioles and the Pirates organizations. He was named a Carolina League All-Star in 1990 and 1991 and Southern League honors in 1996.
After spending over a majority of his coaching career in the Pittsburgh and Washington organizations, Beasley joined the Texas Rangers major league staff in 2015, mainly serving as their third base coach. In early 2016, he was diagnosed with cancer, forcing him to miss all of the season. After being diagnosed cancer-free, he returned to the Rangers in 2017.