Liberty accepts invitation to Islands of the Bahamas Showcase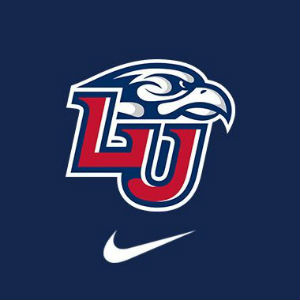 Liberty men's basketball has accepted an invitation to play in the Islands of the Bahamas Showcase this upcoming season, an event that will take place from Nov. 22-24 in Nassau.
The tournament features 12 total games during the three-day event in a field that includes Morgan State, Rice, Milwaukee, UMKC, George Washington, Evansville and East Carolina. The Flames will kick off the event against Morgan State and then will face either Rice or Milwaukee on the second day. All games will take place at the Kendal Isaacs National Gymnasium.
Of the seven other teams in the tournament, Liberty has only faced Morgan State and East Carolina prior to the tournament. Liberty is 1-3 all-time against Morgan State, facing them last in 2014 at the Cancun Challenge (lost 50-51), whiling having posted a 2-5 mark against ECU with the last meeting in 2007 (won 55-53).
"Our team is incredibly excited. We have a chance to play against some tremendous teams and unbelievable coaches," said head coach Ritchie McKay. "What we learned in the NCAA Tournament this year is at some point you will be exposed. The sooner you are allowed the opportunity to know exactly what you need to work on once you've played the best, you will have a chance to compete against the best and this tournament affords us that chance."
The Flames are coming off their best season in school history, winning a school record 29 games, advancing to the second round of the NCAA Tournament.
In this tournament's first two years, The Islands of the Bahamas Showcase includes NCAA Tournament mainstays Vermont, Northern Kentucky, Iona and Montana in its fields with each of those teams making NCAA Tournament appearances since 2017.
"The Bahamas has had the pleasure of welcoming major sports organizations from around the world to our shores for exciting tournaments such as The Island Of The Bahamas Showcase," said Bahamas Minister of Tourism & Aviation, Dioniso D'Aguilar. "We are pleased to team up with bdG Sports to again bring the NCAA to Nassau for a weekend of top-notch basketball and enjoyment on our island."
Island of the Bahamas Showcase Opening Round (Nov. 22)
• 11 a.m. ET – Liberty vs. Morgan State
• 2 p.m. ET – Rice vs. Milwaukee
• 5 p.m. ET – UMKC vs. George Washington
• 8 p.m. ET – Evansville vs. East Carolina
Consolation games will be played Saturday, Nov. 23 at 11 a.m./2 p.m. followed by the semifinals at 5 p.m./8 p.m. Sunday's championship game will be at 8 p.m. ET.
Comments