James Gibson hired as head wrestling coach at VMI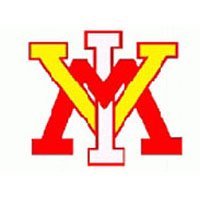 VMI Athletics Director Dr. Dave Diles announced Friday that James Gibson has accepted the position of head wrestling coach.
Gibson comes to the Institute by way of Bucknell University in Lewisburg, Pennsylvania, where he served the past six years as the head assistant wrestling coach and recruiting coordinator for the Bison. On top of coaching, Gibson was tasked with scouting and evaluating prospective student-athletes across the country, developing a competitive schedule every year, managing team travel and accommodations, and overseeing and determining the best use of the program's financial aid and scholarship budget.
In addition, Gibson monitored the academic standards and progress of the team's 35 student-athletes, planned and implemented on- and off-campus recruiting activities, aided the regulation of the team's yearly operating budget and cultivated potential donors to assist in reaching the team's yearly fundraising goals.
Gibson helped coach the 2014-15 Bison wrestling squad that went 15-4, reaching its highest ever national ranking at No. 22 and setting Bucknell's record for single season dual meet wins. The team placed third at the Eastern Intercollegiate Wrestling Association championship in both 2015 and 2016.
"VMI is a school with a lot of history and tradition and the wrestling program has had some great wrestlers throughout the years," Gibson said. "I am excited to work with the current cadet-athletes to assist them with their goals in the sport and to bring high-caliber recruits into the program.
"I couldn't be more excited for this opportunity. I would like to thank Dr. Diles, Lenny Brown, Jamie Severns and everyone else involved in the selection process. Their faith in me is greatly appreciated."
Other highlights from Gibson's time at Bucknell include three nationally ranked All-Academic teams (2014-16), 26 EIWA placewinners and the program's 100 percent Graduation Success Rate for three consecutive years. Since 2015 Gibson has served as the co-owner and director of the Bison System Wrestling Camp in Lewisburg, Pennsylvania, overseeing its daily operations, managing funds and directing 20 camp counselors and four clinicians.
"In Jim Gibson we have found a highly experienced coach with impeccable credentials," Diles said. "He had an outstanding competitive career and is a high achiever in coaching and recruiting at a prestigious institution. Most importantly, he articulated a vision and plan for moving our wrestling program forward that was compelling. Jim distinguished himself throughout our review process for having the most detailed recruiting plan and had done an extensive assessment of our program and VMI. He's the leader we need."
Gibson began his coaching tenure at Clarion as a graduate assistant coach from 2007 to 2012 for a program that produced two All-Americans, 11 NCAA qualifiers, six PSAC champions, three EWL gold medal winners and four Academic All-Americans. The Golden Eagles placed 18th at the 2012 NCAA Championship.
A four-year starter at Edinboro University in Edinboro, Pennsylvania, Gibson qualified for the NCAA Championships as a senior in 2007 after earning an Eastern Wrestling League runner-up finish at 197 pounds and was a Pennsylvania State Athletic Conference champion. He started at the 197-pound weight class on two NCAA Top 10 teams while at Edinboro.
After college, Gibson qualified for the 2009 world team trials and was the champion of the 2009 Northeast Regional qualifier. In 2008 he placed fourth at the Northeast Regional qualifier and finished in the top eight at the 2008 U.S. National Championship's Challenge Tournament to qualify for the 16-man U.S. National Championships.
Gibson graduated from Edinboro in 2007 with a bachelor's degree in health and physical education with a concentration in health promotion. He went on to earn his master's in education with an emphasis in athletic coaching from Clarion in 2009.
He married his wife, Sarah, in May 2009. The couple has one son, James.