Gas prices heading downward?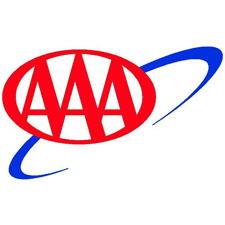 Thanks in part to an improving economy and lower gas prices, the long-distance trip is returning to levels not seen across the United States since 2008.
Gas prices have remained fairly steady since the Independence Day holiday and domestic crude oil production was higher than expected during the first six months of the year – good signs as Americans embark on their longest road trips of the year in the six-week period from the first week in July to the second week of August.
Friday's national average price for regular unleaded gasoline dropped to $2.76 per gallon, down a penny versus one week ago and down 88 cents per gallon versus one year ago.  The Energy Information Administration (EIA) is projecting monthly average gasoline prices will decline to an average of $2.49 per gallon during the second half of the year.
CURRENT AND PAST GAS PRICE AVERAGES
Regular Unleaded Gasoline (*indicates record high)
7/12/15

Week Ago

7/5/15

Year Ago

7/12/14

National

$2.77

$2.77

$3.62

Virginia

$2.58

$2.57

$3.44

Charlottesville

$2.53

$2.54

$3.33

Norfolk Area

$2.64

$2.61

$3.51

Richmond

$2.57

$2.53

$3.40

Roanoke

$2.51

$2.52

$3.33

Crude Oil

$52.77

per barrel

(Friday 7/10/15 close)

$56.50

per barrel

(Thursday 7/2/15 close)

$95.77

per barrel

(7/12/14)
International matters remain front and center for oil prices, due to their potential impact on both global supply and nations' demand for crude oil on the global market.  This week, West Texas Intermediate (WTI) crude oil traded at approximately $4.00 per barrel lower than last week due to concerns of Greece's on-going financial crisis. Greece's 'no' vote on a referendum over debt bailout terms is seen as the latest signal that the country could exit the Eurozone. This news puts substantial pressure on the value of the Euro and subsequently adds further strength to the U.S. dollar. A stronger U.S. dollar makes crude oil (priced in U.S. dollars) relatively more expensive for those holding other currencies, which lowers demand and pressures prices lower.
The Energy Information Administration (EIA) noted in its weekly report that U.S. commercial crude oil inventories increased by 400,000 barrels to 465.8 million barrels, and remain at levels not seen for this time of year in at least the last 80 years.  Gasoline inventories rose 1.2 million barrels to 218 million barrels.  While the demand for gasoline was down slightly last week, the EIA projects it to climb 1.9 percent to 9.09 million barrels per day this year (for the first time since 2007).
"Despite the slight decline in recent weeks, the direction of pump prices in the near future is less than certain," said Martha Meade, Manager of Public & Government Affairs. "Consumer demand for gasoline typically climbs during July and August, and the ability of supply to keep pace with growing demand can directly impact the price at the pump. AAA expects drivers to pay averages below $3 per gallon for the rest of the year, mainly due to the fairly low price of crude oil."
The U.S. will continue to watch global economic events as they affect crude oil prices and, subsequently, prices at the pump.  Additionally, domestic factors, such as Atlantic hurricanes or issues at refineries can limit crude oil and gasoline supplies and put upward pressure on gas prices, as well.  However, the relatively low price of crude oil is expected to keep a ceiling on the price at the pump compared to recent years.
Comments