Football: ODU loses at Appalachian State, 31-7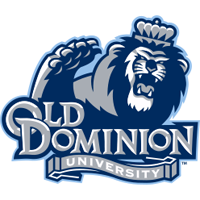 ODU suffered its first loss of the season, falling at Appalachian State, 31-7, on Saturday afternoon at Kidd Brewer Stadium in Boone, North Carolina.
Old Dominion (1-1) was led by Ray Lawry, who finished the game with 119 rushing yards and a touchdown. The 100-yard game was Lawry's second of the season and the 13th of his career.
Defensively, Anthony Wilson notched a career-high 11 tackles, including three sacks, while Denzel Williams recorded his first career interception. Justice Davila totaled 10 tackles and Miles Fox added a career-high eight tackles.
App State (2-0), led by running back Marcus Cox' 133 yards and three touchdowns, opened the game with 17 unanswered points and carried a 24-7 lead into halftime.
In the second half, the Monarch defense held App State to just seven points, a touchdown in the final minute, and less than 100 yards of total offense. ODU outgained the Mountaineers, 144-97, in the second half.
The Monarchs remain on the road next week, as they take on NC State on Saturday, Sept. 17, at 6 p.m. in Raleigh. The game will be broadcast on ESPN3.
Comments