Trending
Dominion, North Carolina Aquarium partner to build state's largest jellyfish exhibit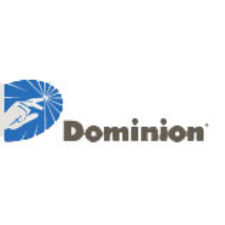 One of the sea's most misunderstood and beautiful creatures, the jellyfish, will be the focus of a new exhibit at the North Carolina Aquarium on Roanoke Island, thanks to a $30,000 grant from the Dominion Foundation, the philanthropic arm of Dominion North Carolina Power. Some people have only seen jellyfish washed up lifelessly on the beach, but according to Maylon White, director of the North Carolina Aquarium, the new exhibit will provide a whole new perspective.
"The Delicate Drifters gallery will give visitors the opportunity to see that jellies are amazing animals scientifically. They are a floating community – beautiful, colorful and pulsing in all their three-dimensional glory. They add a whole new dimension to the Aquarium experience," White said.
More than 300,000 visitors each year will explore the jellyfish jungle with its serene music, mysterious ambiance and vibrant, color-changing display. The gallery will include three cylindrical tanks, four bubble tubes and wall units filled with hundreds of sea jellies, such as Atlantic sea nettle, moon jellyfish and lion's mane. The LED-lit tanks will be the sole source of light in the dark room.
The exhibit will also involve the care, cultivation and breeding of jellyfish. "It is labor-intensive and requires finesse," said Brian Dorn, head of operations. "Jellyfish husbandry is an art."
"Dominion is pleased to sponsor this initiative that will highlight the important role of jellyfish in our ecosystem in a way that is accessible, engaging and fun," said Hunter A. Applewhite, president of the Dominion Foundation. "Supporting education and the environment is an essential part of the Dominion Foundation's mission."
The Aquarium will begin construction in October and a grand opening is planned for summer 2016.
The Dominion Foundation is dedicated to improving the physical, social and economic well-being of the communities served by Dominion companies, including Dominion North Carolina Power. Dominion and the Foundation support nonprofit causes that meet basic human needs, protect the environment, support education and promote community vitality. For more information about Dominion (NYSE: D), headquartered in Richmond, VA and one of the nation's largest producers and transporters of energy, visit www.dom.com.
The North Carolina Aquarium:  Inspiring Appreciation and Conservation of North Carolina's Aquatic Environments.