Electric vehicles (EVs) are enjoying high popularity currently. But, they are plagued by various challenges like needing to travel far to charge, dysfunctional charging stations, and many other shortcomings that prevent them from going mainstream in the auto industry.
Fortunately, C+Charge (CCHG) offers solutions to these shortcomings. This revolutionary blockchain-powered Peer-to-Peer (P2P) payment platform for EV charging stations, has raised over $2.6 million in the presale so far.
C+Charge solves issues in the EV charging sector by integrating carbon credits with the charging process while using the power of blockchain technology. Since the start of 2023, C+Charge has been the top eco-friendly crypto since more people are acquiring electric vehicles, which increases demand for the crypto.  
Here is why you need to invest in this green crypto now!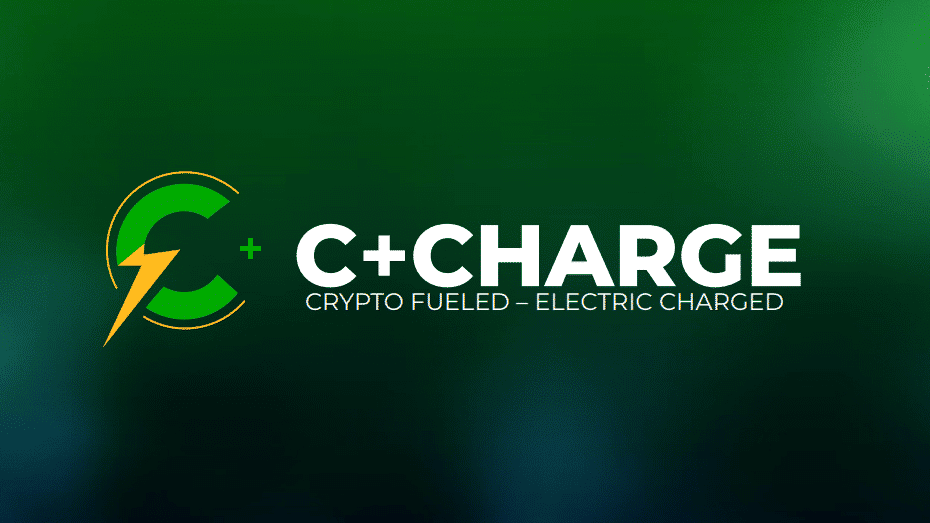 C+Charge Mitigates Environmental Detriment Caused By Crypto Trading
Since the inception of crypto mining, there has been a lot of damage to the environment. As a result, investors and users are turning to sustainable procedures to prevent climate change. Many traders are now avoiding crypto investments since they are not eco-friendly.
The lack of green coins in the crypto market has resulted in reduced activity in the space as more users prioritize eco-friendly investments. The drop in crypto trading volume has been persistent until C+Charge came in. This relatively new eco-friendly crypto offers the ideal solution for all investors who want to make a profit without harming the environment.
C+Charge has been the talk of the town ever since it was launched and has become the hottest green crypto of 2023 setting standards for others to emulate.
What Is C+Charge?
Global warming is hitting the entire world. Thus, environmental awareness in modern society is growing. This scenario has put the eco-friendly CCHG coin among the fastest-growing coins this year with huge growth potential.
The C+Charge platform was created to provide users with physical world benefits. It gives them a simple, fast, and safe payment system that is meant for charging their electric vehicles. Activating this type of payment encourages most users to choose electric vehicles, which helps in reducing pollution.
Although the number of electric vehicles is increasing worldwide, the market seems ripe for disruption. By introducing the idea of carbon credits into the charging sector, C+Charge strives to bring the benefits of blockchain technology to the EV industry.
Simultaneously, the growth rate of the number of environmentally conscious drivers will get impacted by carbon credits the C+Charge rewards them. But the source of motivation for many to invest in CCHG is its weekly token burns.
Token burning removes CCHG tokens that remain after a certain presale phase. Therefore, it is meant to directly impact the stabilization of The CCHG value and guarantees extra growth of the value of the coin. This phenomenon makes CCHG one of the safest green investment options.
Take this chance to purchase CCHG with its current presale price before it moves to the next presale phase which will expectedly push its price higher.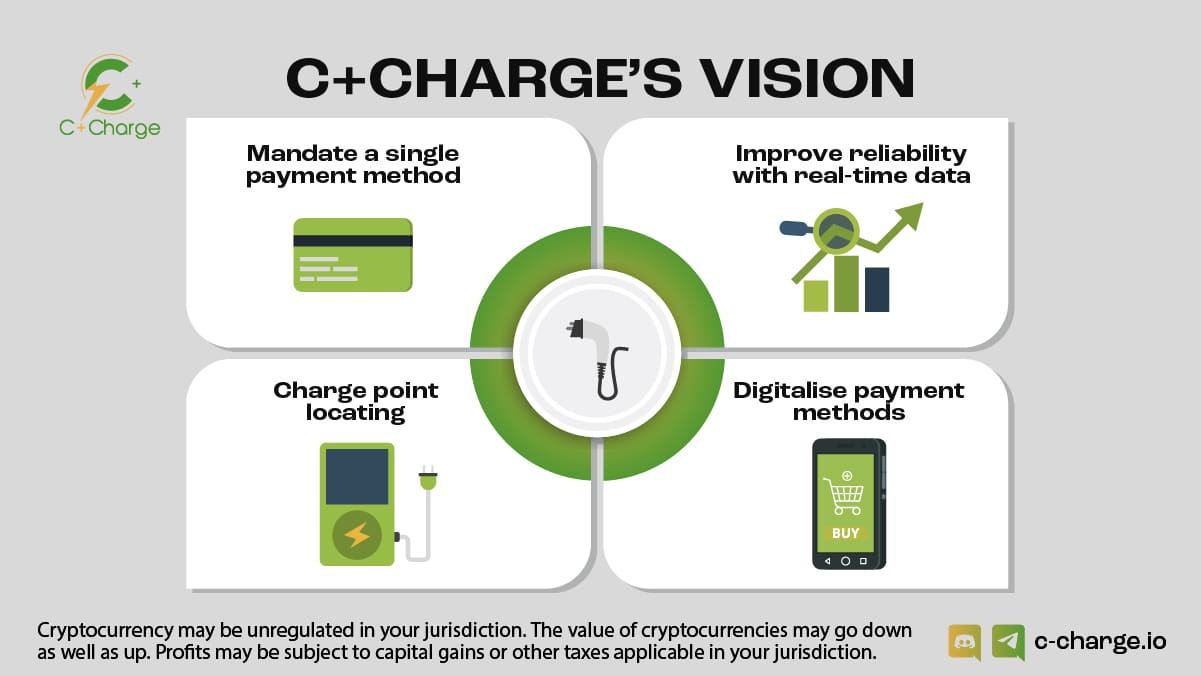 C+Charge Offers Better Utility
C+Charge will help integrate carbon credits into the EV charging sector. The platform will compensate you with carbon credits as you charge your vehicle which adds to the incentive of using and charging electric vehicles.
Incredibly, the C+Charge platform has a mobile app that will prove helpful in the long term. Users can monitor their balances, credits, and prices at different charging stations using the app. They can also locate charging stations nearby using the same app, which proves helpful especially when one is on the move.
This app is also designed to help diagnose the vehicle to determine which components need maintenance, repair, and replacement.
The CCHG Token
CCHG is the native token used on the C+Charge platform. This crypto asset, powered by the BNB Smart Chain, lets users conveniently pay for EV charging at all stations managed by C+Charge.
Since the CCHG coin is deflationary, units get eliminated after they are exchanged for money. The asset is used more as the number of charging stations increases over time, making it quite scarce due to its tokenomics.
The C+Charge mobile application also lets users track their CCHG balances, and the developers are adding more features, which makes eco-friendly crypto a must-have.
Why Is C+Charge The Solution
EVs come at an exorbitant cost. Furthermore, the charging stations are often few and far between, not functional, or charging at variable prices. All these factors have discouraged most potential EV owners.
The real environmental effect is also partially restricted by the scarcity of recharging stations globally, most of which are connected to the national grids and run on fossil fuels.
But through the C+Charge mobile app, electric vehicle drivers can earn some incentives while recharging and finding convenient charging stations near them, resolving most of the current problems.
While many drivers know the cost of petrol, the cost of recharging EVs varies steeply from one station to the next. The charging stations are owned by independent operators in most cases and often accept different payment options.
By using the CCHG coin, C+Charge wants to standardize recharging costs and payments. Also, C+Charge aims to encourage more people to shift to electric vehicles by giving them carbon credits and other incentives each time they recharge the vehicles.
Blockchain technology use will enable gas station and charging station owners to cut costs and offer instantaneous pricing and diagnostic data on particular charging points. In general, C+Charge is proving to be the best solution in the current market.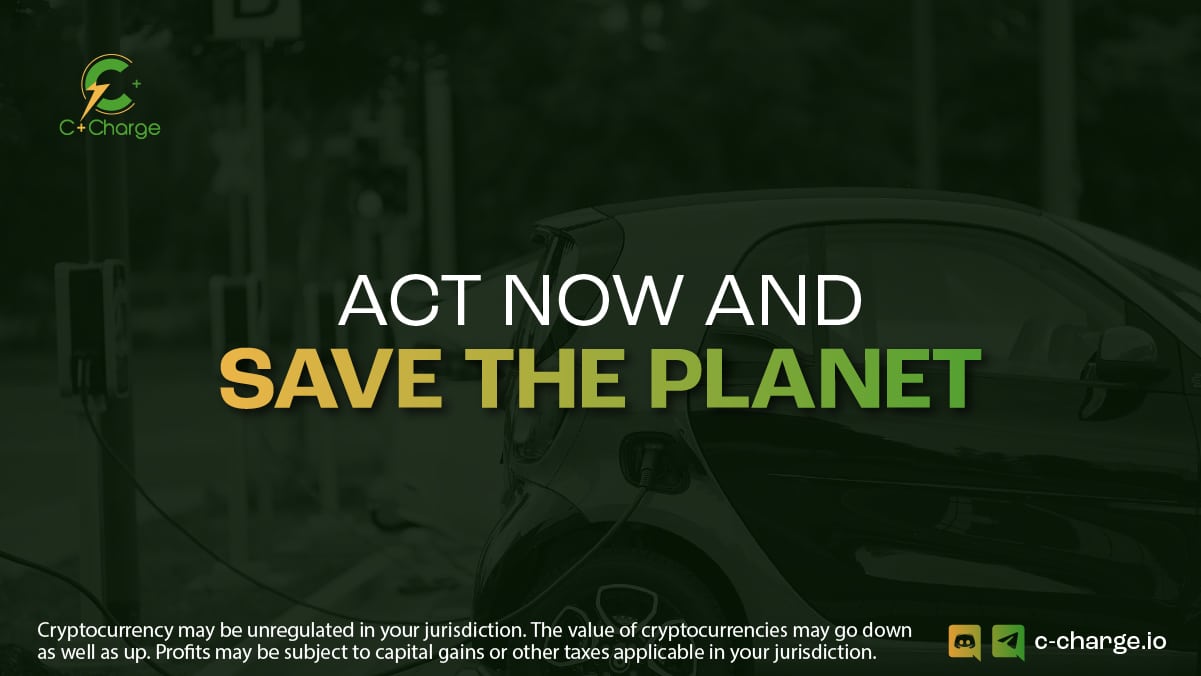 The Takeaway
C+Charge has prepared EV owners to pay for recharging their vehicles at various stations and receive carbon credits in return. With its impressive software, users can track data in real time and simultaneously save time and money.
The C+Charge presale has already attracted many investors as evidenced by the $2.6 million already raised. Investors are advised to act fast before the price of this token surges further. Do not be left out, invest in the hottest green crypto of 2023 today!