C+Charge reached the fourth stage of presale with lightning speed and incredible success. A huge number of environmentally conscious crypto users have already grabbed their CCHG tokens, and the number of those users is growing day by day, and at the same time, the hype around this green crypto is also growing with time. However, one more thing is increasing the hype around CCHG tokens, and that is the platform's plan for burning unsold presale tokens. Let's see why this is happening and how it will affect the price of CCHG tokens in the future.

C+Charge's plan for burning CCHG tokens with each new supply
As already mentioned, C+Charge has reached the fourth stage of its presale, and the current value of one CCHG token is 0.017 USDT. Very important information is that there is a max supply of 1 billion CCHG tokens. 
The plan is for each presale stage to last eight days, and as we can see, there will be eight presale stages. What happens if all CCHG token stocks, intended for a specific stage, are not sold during those eight days? If that happens, then those remaining tokens will be burned.  That is, if any unsold tokens remain, they will be immediately removed from circulation through burning.
Burning tokens is not a new thing, it is a practice that has been applied since 2017 when several tokens (Binance Coin, Stellar, etc.) did it. Namely, token burning occurs in order to reduce supplies and increase prices.
One of the main reasons why token burning has become popular, and why the C+Charge platform has opted for it, is because burning enables the regulation of the supply, and therefore, the stabilization of the price. 
The process of burning is of great importance primarily for those who already invested in CCHG because, firstly, investors receive a tangible benefit through increasing the value of the token, and secondly, they receive a "signal" that the token they invested in will further stabilize in the coming period.
C+Charge has the plan to conduct the burning in the following way. Namely, as we mentioned, if, while a certain presale stage lasts, all the tokens intended for that stage are not sold, those tokens will be immediately burned.
And this is not a plan for some distant future, but this is a plan that has already started to be realized since burning has already begun! And it is important to say that burning will continue in the remaining stages if the remaining tokens go unsold.
For the current, fourth stage of the presale, 60,000,000 CCHG tokens are available. The plan is for this presale stage to last until the first of March, so the wisest thing would be, if you haven't already, to buy CCHG by then. 
After the first of March, the fifth presale stage will start, a new token burning will happen, and of course, there will be a new price increase. And now, we will share with you some of the most basic facts related to CCHG that could be useful to you if you are considering investing in this coin.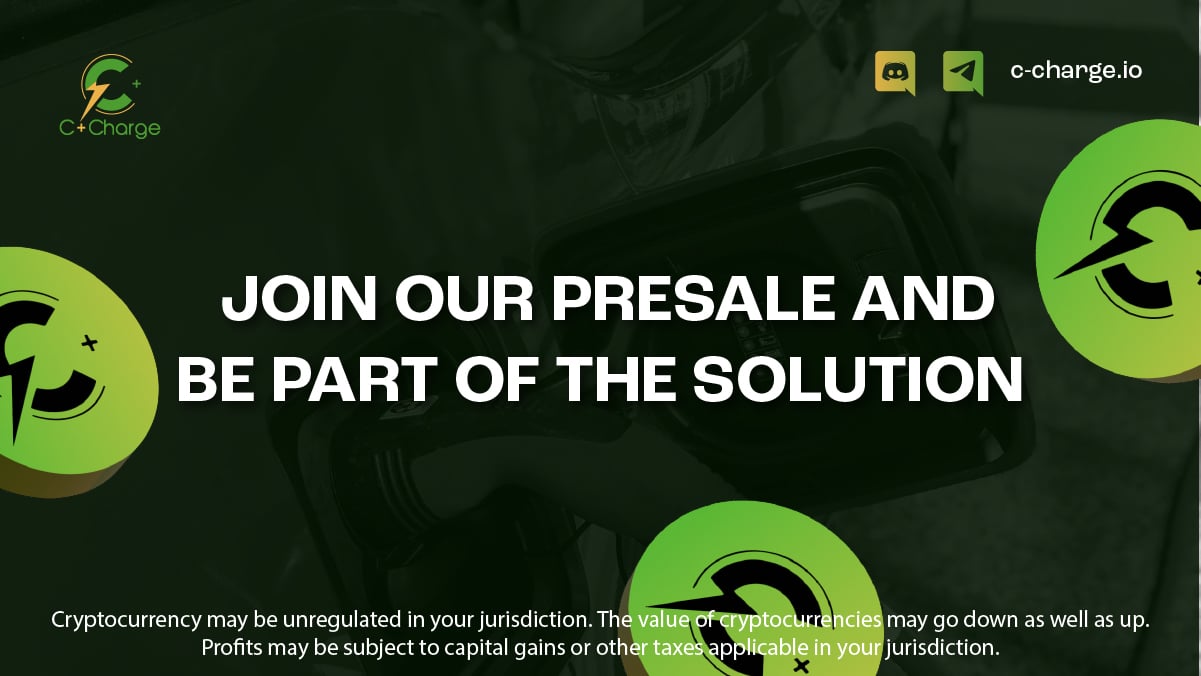 What makes CCHG the best eco-friendly crypto for 2023?
Since the beginning of its presale, C+Charge has already managed to raise more than $1.5 million! It is obvious that crypto users have recognized the potential that this platform brings with it, but they are also aware that they will have huge benefits from CCHG, as they call it, the best eco-friendly crypto for 2023.
So what makes this coin so special? First of all, it is its uniqueness, because a similar coin has not appeared until now. It is an eco-friendly crypto that fully meets the needs of users. The main idea of this coin, and the C+Charge platform itself, is to provide EV drivers with a simple and transparent charging process. C+Charge's app will help users easily locate nearby EV charging stations, and, which is also very useful, this app will offer EV drivers useful information (real-time charger wait times, charging station technical diagnosis, etc.). 
Using this coin, EV drivers will not only be able to pay for charging their EVs at charging stations worldwide but will also be rewarded with carbon credits. However, the prizes are not exclusively reserved for the use of EV charging stations, because all those who will buy through the C+Charge app will also receive prizes.
Therefore, C+Charge brings benefits on the personal level of the user, and at the same time, it represents a perfect solution for reducing pollution on a global level.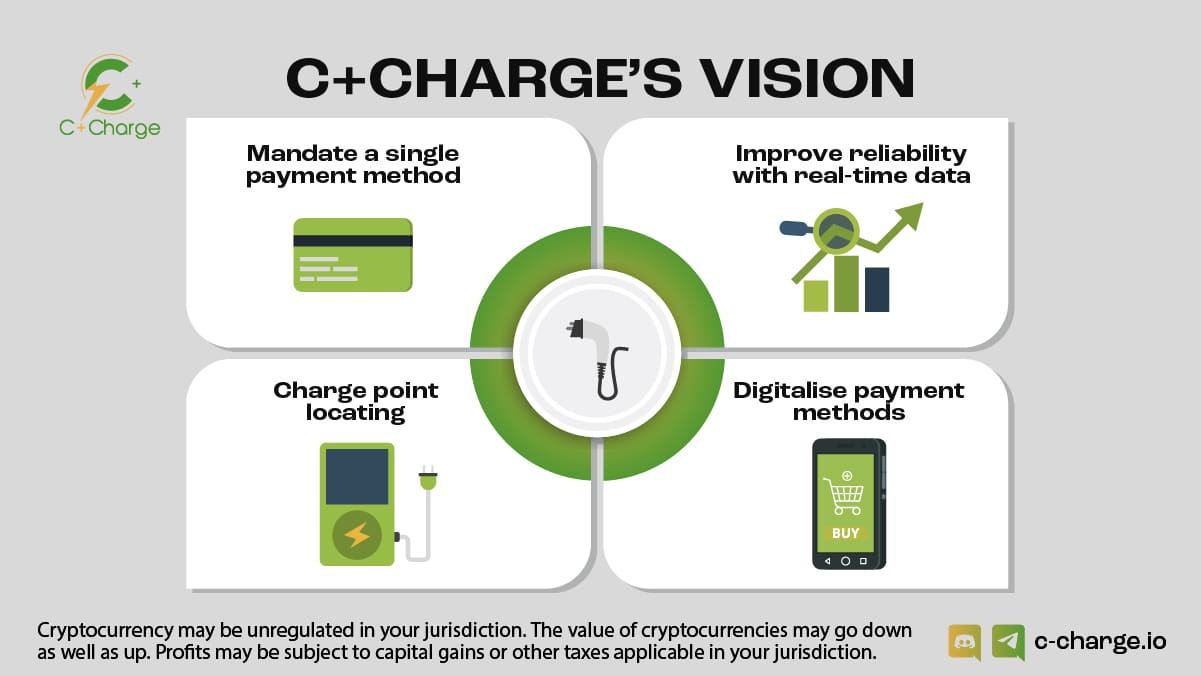 CCHG has fantastic predictions for the coming period!
The enormous popularity of the CCHG token is primarily due to the very idea of the C+Charge platform, and all the benefits it brings. However, a significant number of users decided to buy CCHG due to the positive predictions of crypto analysts who firmly believe that this token could reach a serious increase in value during 2023.
Considering the incredible presale success so far, and the fact that the C+Charge presale is one of the best presales of the year, those positive predictions have a firm foundation. What is predicted for the CCHG token is a 15x increase in value, immediately after the end of the presale and after the first listings. And as time goes on, crypto analysts predict that CCHG could pump in price up to 30x! And the previously mentioned token burning will certainly contribute to that scenario.

Conclusion
If you were wondering what will happen with the CCHG coin in the coming period, we hope that you have cleared all your doubts. CCHG seems to be the best choice at the moment. This coin currently has a phenomenal presale price, what is even more important,  is useful and will bring you countless benefits, and perhaps most important: it has great predictions for the future. So, hurry up and grab it before the next price increase, you still have very little time.