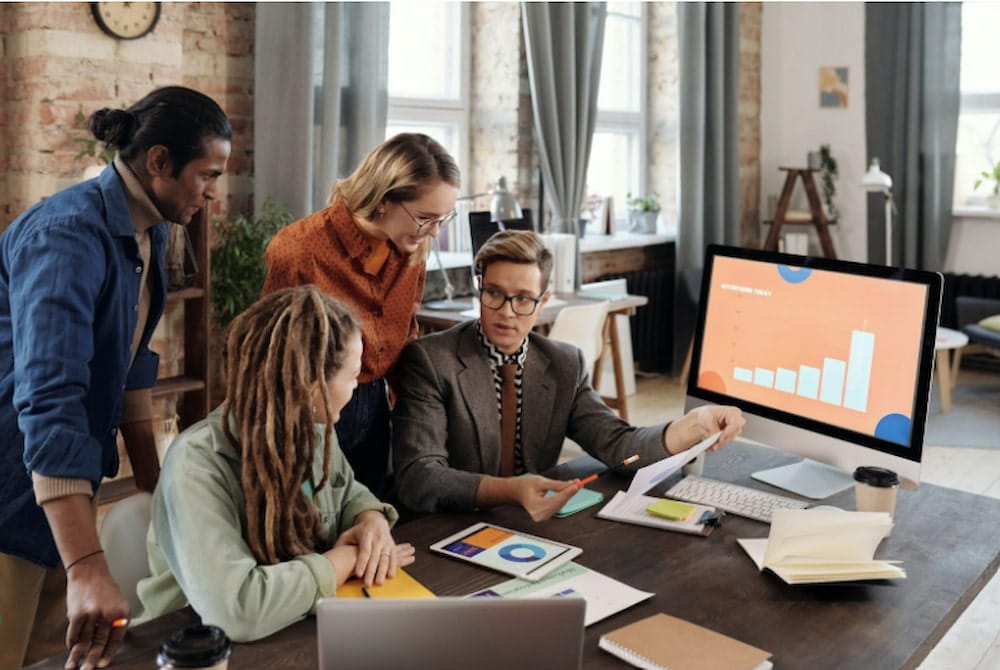 Photo by Mikael Blomkvist from pexel.com
The pursuit of growth is a fundamental objective for organizations across industries. Businesses strive not only to survive but to thrive in a rapidly evolving marketplace and competitive business landscape.
From startups aiming to disrupt established markets to established enterprises seeking to diversify their offerings, scaling up is a critical milestone that can propel organizations to new heights of success. However, the path to sustainable growth is paved with challenges and opportunities that demand careful planning, foresight, and adaptability.
In this article, we'll provide valuable insights and actionable strategies to fuel your journey toward scalable and sustainable expansion.
Optimizing Resource Allocation
Efficiently allocating resources is a crucial element of scaling up a business. It involves making strategic decisions about utilizing financial, human, and technological resources to support growth and achieve sustainable expansion. Let's explore key considerations and strategies for effective resource optimization in more detail:
Assessing and Managing Financial Resources
Businesses need to analyze their financial situation to optimize financial resource allocation. This analysis involves evaluating current expenses, revenue streams, and financial projections to identify areas of cost optimization and potential savings.
By scrutinizing financial data, businesses can decide where to allocate funds for maximum impact. Additionally, it's crucial to prioritize investments that align with the business's growth objectives and have a high return on investment.
Moreover, businesses should also explore alternative financing options to pursue sustainable growth. And this could include seeking venture capital or securing loans to obtain the necessary funds for expansion. The entrepreneur, who is a debtor, will have an obligation to repay the borrowed funds to the lender within a specified timeframe, typically with accrued interest.
Managing debt is crucial for businesses as it affects their financial health, creditworthiness, and ability to secure future financing.
Maximizing Human Capital
Human capital is a valuable resource that can greatly impact a business's success during scaling. When optimizing resource allocation, it's important to identify the key roles and skills needed to support the business's growth trajectory.
Conducting a thorough assessment of existing talent and future requirements allows businesses to align their human capital strategy with their expansion goals. Businesses should develop comprehensive talent acquisition strategies to attract and retain top talent.
And this includes creating compelling employer branding, targeting recruitment efforts towards individuals who align with the company's values and goals, and offering competitive compensation and benefits packages.
Market Expansion
Market expansion is a key strategy for scaling and reaching new customers. By identifying and tapping into untapped markets, businesses can unlock growth opportunities and diversify their customer base.
Conduct thorough market research to identify potential new markets that align with your business goals, target audience, and product or service offerings. Evaluate factors such as market size, growth potential, competition, regulatory environment, cultural nuances, and customer preferences. This information will help you determine the viability and attractiveness of each market.
Based on your research, define your target market for expansion. Identify the customer segments you want to reach and understand their needs, behaviors, and preferences. Doing so will help you tailor your marketing and sales strategies to reach and engage your new audience effectively.
Then, develop the most suitable market entry strategy for your business. And this could involve establishing physical locations, partnering with local distributors or retailers, or forming strategic alliances with local businesses.
The next steps involve:
Adapting your product or services to meet the specific needs of the new market.
Develop marketing and sales strategies tailored to the new market.
Allocate resources.
Continuously monitor and adjust your market expansion efforts.
Fostering Innovation
In today's competitive business landscape, standing out is vital. Innovation allows a business to develop unique products, services, or processes that differentiate it from others in the market.
By offering something new or better, businesses can gain a competitive edge and attract customers. This advantage becomes even more critical when scaling up, as it helps the business capture a larger market share and sustain growth.
Moreover, innovation allows a business to adapt and thrive in market disruptions. By embracing innovation, a business can quickly respond to changing market dynamics, seize new opportunities, and navigate challenges more effectively.
Leveraging Technology and Automation
With digital tools and process advancements, businesses can streamline operations, improve efficiency, and drive growth. Here are several ways in which technology and automation can help in scaling up a business:
Businesses can optimize workflows, increase productivity, and manage resources by implementing project management software, customer relationship management (CRM) systems, and collaboration platforms.
Automation can facilitate efficient customer support, such as chatbots or automated email responses, enabling businesses to handle more customer inquiries while maintaining quality service.
Digital advertising platforms, social media marketing tools, and marketing automation systems allow businesses to reach a broader audience, generate leads, and nurture customer relationships at scale.
Technology and automation can streamline various operational aspects of a business, such as logistics and inventory management.
Automation can help reduce operational costs by minimizing human error, eliminating manual tasks, and optimizing resource allocation.
It's important to note that while technology and automation offer significant benefits in scaling up a business, a thoughtful implementation strategy is crucial. Businesses should assess their specific needs, invest in appropriate technologies, and ensure proper training and support for employees to leverage the advantages of automation in their scaling efforts.
Takeaway
Scaling up is a journey that requires dedication, strategic planning, and a focus on sustainable growth. By implementing these strategies, businesses can navigate the challenges, seize opportunities, and build a strong foundation for expansion and long-term success.