The 2023 crypto market continues to fascinate millions of traders and investors worldwide. Recent events with SEC legal measures against cryptos have led to many cryptos dipping in value. This has led many investors to lose positions and funds. Also, the entire crypto market cap has dropped significantly, with traders and investors seeking a way to circumvent their losses.
Fortunately, it isn't all bad news, as a few cryptos have become resilient amid the stormy allegations against cryptocurrency. Two such cryptos are Ripple, trading at $0.52, and Shiba Inu, trading at $0.000007983. 
While these two altcoins continue to provide excellent gains to investors, another rising altcoin is ready to dominate the market. This altcoin, Launchpad XYZ, enters the Defi space intending to lead the space with its impressive use cases and utilities. Pay attention to what Launchpad XYZ offers investors in the crypto space in this post.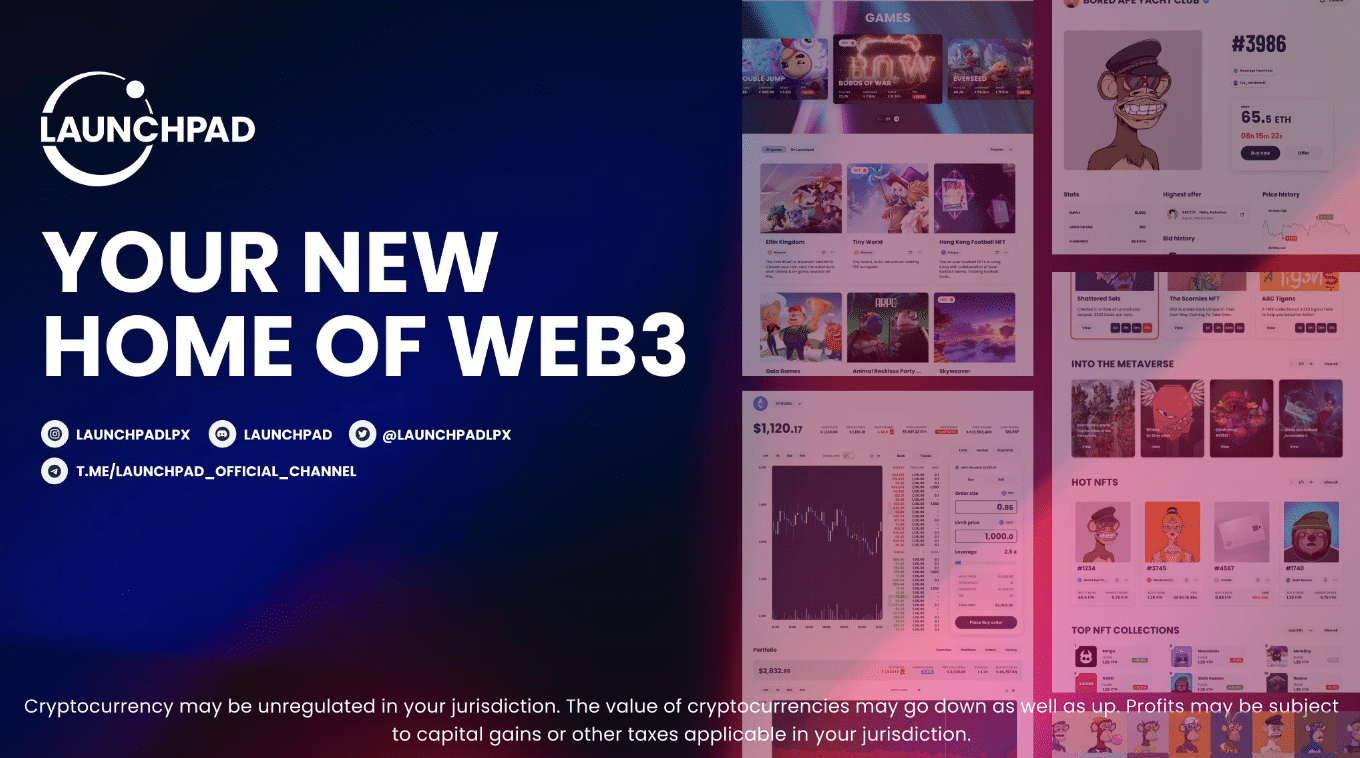 Launchpad XYZ: A Perfect Gateway Into The World of Web 3.0
The crypto market is dynamic, and despite its volatility and uncertainties, it continues to provide the best use cases and investment opportunities for users, enthusiasts, and investors. Web 3.0 is one fascinating concept many investors peer into to get early access to new crypto projects. However, without a proper guide, they may focus on the wrong projects, causing them to lose their investments.
Interestingly, Launchpad XYZ is a new blockchain project launched in early 2023 to become a guiding light for crypto enthusiasts. This platform is committed to empowering them with the best tools and insights to navigate the ever-evolving world of Web 3.0. With this goal in mind, Launchpad XYZ aims to release a cutting-edge dashboard that provides users with unparalleled data-driven insights.
The true magic lies within Launchpad XYZ's comprehensive market sentiments of potential coins, meticulously curated by expert crypto investors and analysts. By incorporating their insights into the market, users better understand smart money and where the crypto tides are flowing.
But that is not all. Launchpad XYZ aims to serve as a gateway to the world of emerging cryptocurrencies. By alerting users to upcoming crypto presales, it provides firsthand information regarding the project and allows them to invest early before other investors catch wind of the project. 
In addition, Launchpad XYZ provides details on the NFT markets and exciting Play-To-Earn game releases, ensuring users are always in the loop and ready to seize new opportunities. 
Launchpad XYZ's Features a Robust and Amazing Tokenomics
Launchpad XYZ's native token, $LPX, allows the platform to implement its use case to users and investors. The LPX tokens ensure the project's growth and unlock many exciting opportunities in the Launchpad ecosystem.
By owning and staking LPX tokens, users access premium features that enhance their journey in the crypto world. For instance, they enjoy reduced trading commissions on the Launchpad XYZ decentralized exchange (DEX). This DEX ensures cost-effective transactions while maximizing their potential returns.
Additionally, LPX holders receive access to new NFT mints, allowing them to secure the latest and potential collections at the lowest possible prices. They also gain exclusive entry to sizzling presales, typically reserved for private investors. Thus, they can acquire presale tokens before they become available to the public, giving them an advantageous position in the market.
These premium features LPX tokens provide ensure that Launchpad users take their web 3.0 trading to newer heights. According to the platform's whitepaper, holders must stake a minimum of 10,000 LPX tokens monthly to enjoy these exclusive benefits.
Launchpad XYZ has a total supply of billion LPX tokens, with 25% allocated to presale investors. The ten-stage presale event has a $5 million soft cap and a $12.5 million hard cap. Launchpad has successfully raised over $900,0000 in its presale so far.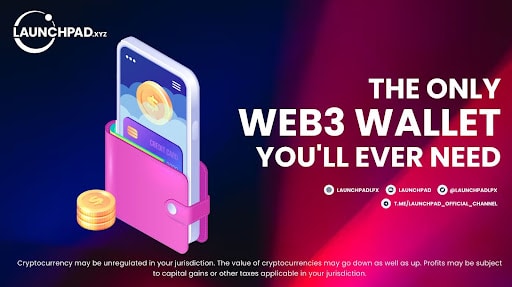 Bottom Line: Launchpad XYZ is the Next Crypto Project To Explode. Invest Now And Secure Promising Gains
Launchpad XYZ emerges as a web 3.0 project in the dynamic and fast-paced world of cryptocurrencies, bridging the gap between investors and their aspirations of making money. It is a Defi platform where users can confidently navigate the vast realm of Web 3.0, armed with the right tools and insights needed to make the best investment decisions.
Thus, it becomes imperative to consider this crypto project and get a scoop of its native tokens, $LPX, to enjoy premium offerings. Launchpad XYZ is the real deal for individuals and brands seeking to capitalize on Web 3.0's nascent stage and make massive investment returns. Get on the Launchpad XYZ's investment train today and secure future earnings.