The success that CCGH, the native token of the currently most popular eco-friendly C+Charge platform, has achieved so far is truly amazing and deserves every respect. During this time, as long as the presale of this token lasts, more than $2 million has been raised and the platform is getting closer to the goal of raising $2,683,943. This actually means that there is still very little time left to buy this revolutionary token at the most favorable presale price, and in the rest of the text, we will discuss the factors that caused this success and the increasing interest of users in connecting to the C+Charge platform.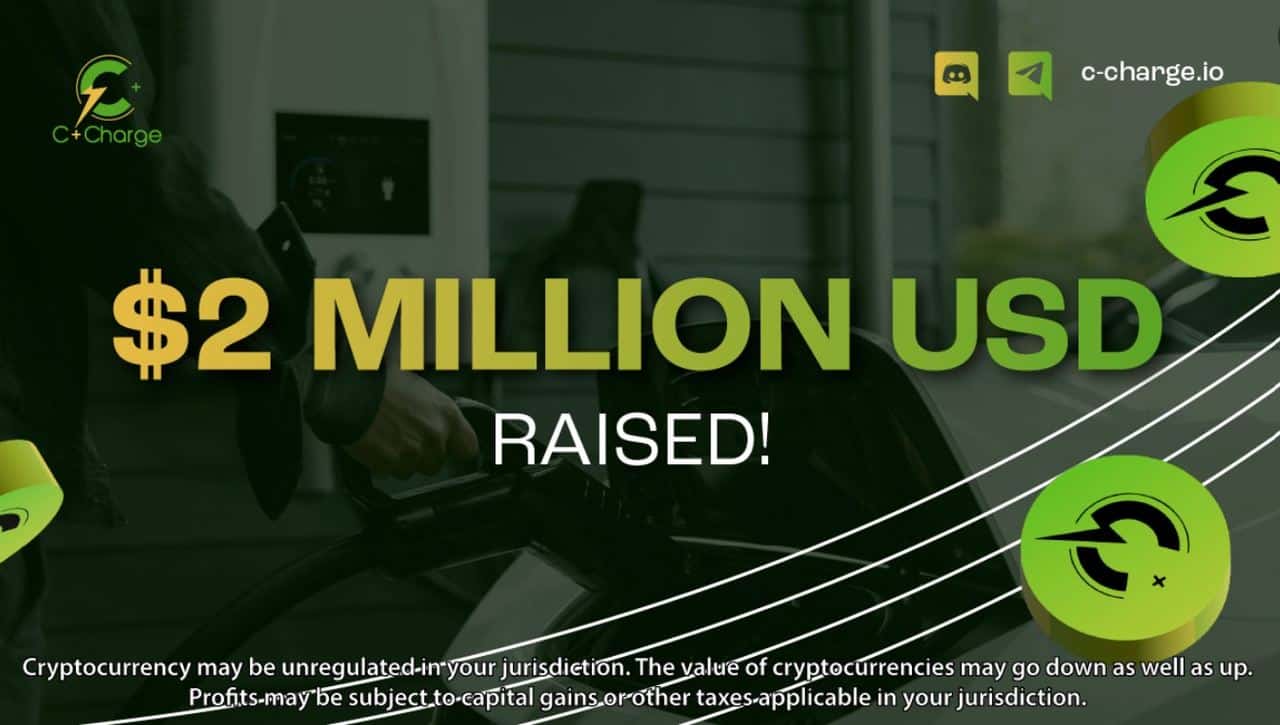 C+Charge offers a revolutionary solution for charging electric vehicles
C+Charge has attracted the attention of a huge number of users because it offers a simple and transparent payment system for charging electric vehicles at EV charging stations worldwide. 
Of course, in the first place, EV drivers were the ones who became interested in this platform, but at the same time, the very existence of such a platform encourages more and more drivers to become environmentally conscious and replace their vehicles with electric vehicles, and thus contribute to the preservation of the planet.
The ecological situation on our planet has reached truly worrying proportions in recent years, so more and more people understand that something must be done urgently about this matter. That is why C+Charge with its revolutionary solution for charging electric vehicles was immediately recognized as something that could contribute positively in this sense.
By facilitating the entire process of charging EVs, C+Charge encourages more and more drivers to "switch" to greener forms of energy, and thus prevents, or at least reduces, further pollution and new catastrophic climate changes.
C+Charge allows EV drivers to pay for the charging of their EVs with crypto, but that's actually not the best thing! What the users pointed out as the most attractive is that this environmentally conscious behavior will be nicely rewarded! Therefore, drivers who will use the CCHG token to charge their EVs will be rewarded in the form of carbon credits, and then those carbon credits can be later converted into NFTs!
So, by connecting to the C+Charge platform, users will have more than just one benefit. Not only will they benefit on a personal level, since the whole charging process will be simpler, shorter, and safer, and they will be handsomely rewarded for choosing this green approach, but they will directly leave a positive impact on the environment!
Considering all the above facts, this huge success of the C+Charge platform and its CCHG token is not surprising at all. Even during these "uncertain" times for crypto, CCHG stands out as one of the safest options, and in addition to the very idea of the C+Charge platform, the token burning implemented by this platform undoubtedly contributed to that scenario.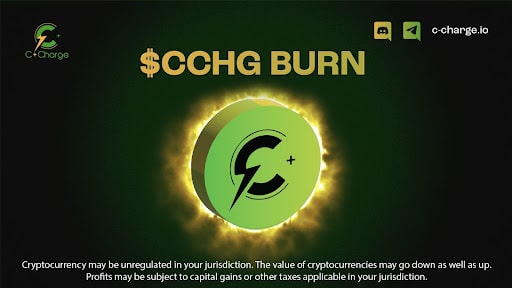 C+Charge conducts token burning, which leads more and more users to opt for CCHG
What caused the amazement of those who have already bought CCHG, as well as those who are planning to do so, is the news that the C+Charge platform conducts token burning every week!
All those CCHG tokens that are not sold during the specific presale phase will be burned, that is, eliminated from further circulation. This token burning gives additional security for both existing and future CCHG owners, as it increases the value of the remaining coins!
Token burning is not an isolated incident that happened only once during the presale. On the contrary, C+Charge will conduct token burning at the end of each presale phase, thus ensuring a secure future for the CCHG token!
Already after the first token burning, user interest in CCHG has grown significantly, and there are more and more people who want to buy this eco-friendly crypto. And in addition to token burning, there is another reason why more and more users are rushing to invest in CCHG, and that is the extremely positive predictions of experts for the growth of the value of this coin during 2023. According to their analysis, CCHG could pump in price up to 30x during 2023!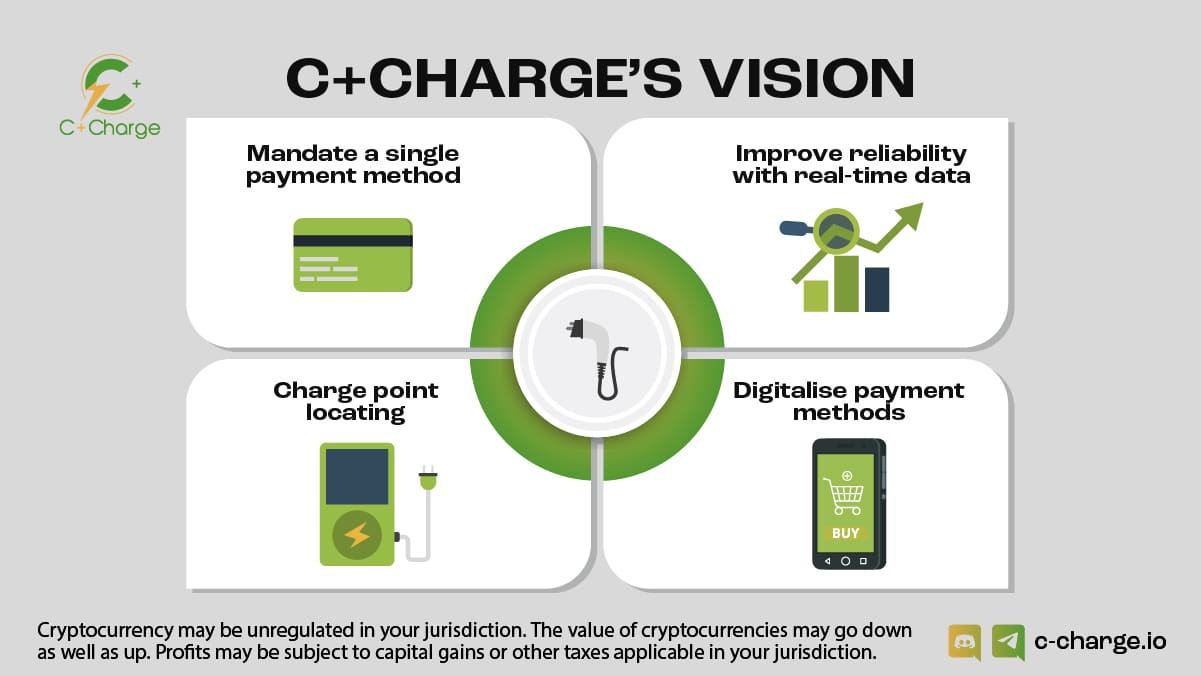 The Clock is Ticking As We are Approaching the End of the Fifth Stage of the CCHG Presale
The idea of the C+Charge platform and its revolutionary green approach, the weekly token burning, and the fantastic price predictions for CCHG are certainly the most responsible for the fact that this crypto is successfully moving through all stages of its presale.
Believe it or not, we are already approaching the end of the fifth stage of the  C+Charge presale, which means that there is very little time left to buy this coin at a price of only 0.018 USDT. The next, sixth stage of the presale brings a new price increase, which means that you will then be able to buy one CCHG at a higher price, of 0.019 USDT. And after that, new price increases await us, so the smartest thing would be to use this opportunity and grab CCHG today. 
Already during this month, the presale will be completed, and the first CEX launch will go live already on 31st March 2023. After that, logically, the price of CCHG will be much higher, so hurry up and buy this coin ASAP!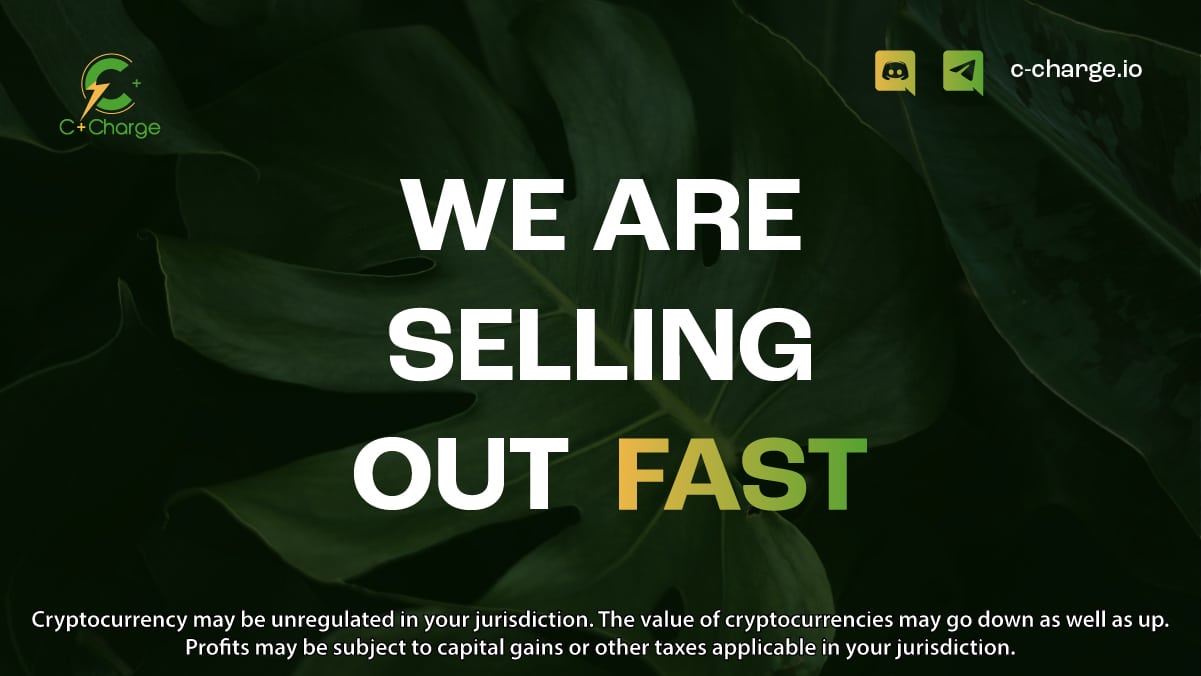 Conclusion
With a significant number of users and with more than $2 million already raised, C+Charge is definitely a platform that is here to stay and whose time is yet to come! Become a part of this successful green family, leave a positive impact on the environment, and at the same time, enjoy all the benefits that owning CCHG will bring you.