Bridgewater bounces back, defeats Emory & Henry, 31-23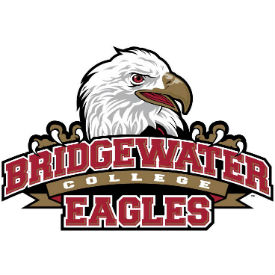 Two big scores in the first quarter put the Bridgewater Eagles out in front in an eventual 31-23 win at Emory & Henry.
Trailing 7-0 late in the first, Dakoda Shrader broke an 88-yard touchdown catch on a pass from Jay Scroggins. Brendon Maturey carried in the two-point conversion to make it 8-7.
The Wasps added a field goal on the final play from scrimmage in the first quarter, but freshman Raymond Goodman III took the kickoff back 100 yards to give Bridgewater a lead it would never relinquish.
Shrader had six catches for 199 yards, while Scroggins completed 19-of-30 passes for 277 yards and two TDs. Goodman was also BC's top rusher with 27 yards on the ground (the Eagles won despite rushing for just 61 yards and totaling just nine first downs).
The second quarter was all Bridgewater, as Cameron Gieseman made a 42-yarder (one of two kicks from 40+ yards by the rookie), and Alex Galloway caught a 10-yard touchdown to make it 25-10 at the half.
Gieseman kicked another field goal after halftime to push the Eagles' lead to 28-10.
The hosts looked to mount a rally, scoring a touchdown and adding two field goals to make it 28-23 in the fourth quarter.
The Eagles put together a much-needed 10-play drive that ate up nearly four minutes and restored an 8-point lead. Brandon Pitt intercepted a pass to end a last-gasp E&H drive and clinch the win.
Hunter Taylor rushed for 113 yards to lead the hosts. The BC offensive line kept a potent Wasps offensive line at bay, allowing just one sack and holding All-Region lineman Davon Keith to one tackle (after he had 14 tackles and six for loss to swing last year's matchup).
Bridgewater improves to 4-3, 1-3 ODAC and will host Guilford on Homecoming next Saturday at 2 p.m.
Comments